Join our mailing list for new and updated information including auditions and acting workshops!

email address:

subscribe


Thurs. Nights - ACTING FOR THE CAMERA
with VETERAN SOAP STAR OF ALL MY CHILDREN, ALAN DYSERT
5-Week Class Starting Next Week. Thursday Evenings - 7:00 to 9:00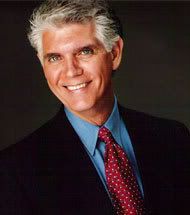 Alan Dysert, best known in the United States as "Sean Cudahy" on ABC-TV's top-rated soap opera, All My Children, was a full contract player for five years, performing in over 500 episodes.

Alan's portrayal of this character put him on the cover of "People Magazine" and made him a very much in demand guest on such national shows as Regis and Kathie Lee, Sally Jessy Raphael, The Merv Griffin Show and The Mike Douglas Show as well as all the major talk shows at ABC affiliates across the United States. The shows Alan did for All My Children are still playing in many countries outside the U.S.

Not restricting his career to soap opera, he has appeared in national commercials, prime time television, film. Alan was cast in two feature films last year and has served as Executive Producer on four other feature films. Alan also directs commercials and produces music videos.

Alan trains actors and performers in many cities including Chicago, Miami, Atlanta, Nashville, Memphis, Indianapolis and others. In Nashville, he has made notable contributions as the acting coach to the country music stars. He prepares recording artists for their music videos and consults their record companies on television projects and performance development.

In this workshop, Alan focuses on the realities of acting in front of a camera whether it is for a film, a soap opera, a situation comedy, a commercial or a music video. As acting for the camera is very different from acting for the stage, it is essential that anyone wishing to pursue a career as an actor learn the hows and whys of acting for the various mediums.

Alan brings years of practical experience as a working actor and film producer to these workshops designed to educate students regarding realistic and usable approaches to acting and the business of acting. He uses frequent performance in front of the camera for all students to help them become more comfortable and relaxed with the on-camera process. Having spent twelve years in Los Angeles, six years in New York and a great deal of time in Chicago and Nashville, Alan teaches his students how to get started in the business as well as finding work in all of the major markets.

Class sizes are kept small to allow for greater personal attention. Students work with scripts from films, sit-coms, soap operas and commercials as well as participate in improvisation exercises.

Alan's approach not only enhances the seasoned talent's performance with additional training, but also provides those with little or no acting experience a non-threatening environment for acquiring the skills that will prepare them for future performance in front of the camera.

Alan's advanced acting class is on Wednesday nights. The first time he works with a student, he usually bring them into the Thursday night class.

$195 per 5-week session

To register please call 615-500-7661 or email: alan@actorsschoolusa.com


<<->><<->><<->><<->><<->><<->><<->><<->>


FILM and TV ACTING PROGRAM FOR KIDS AGES 8 TO 12 YEARS OLD
Start Any Time! Every Tuesday - 4:30 to 6:00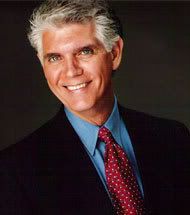 I am looking for young actors that really want to learn what acting is all about and hopefully learn how to get paid to use the skills they learn. There will be assignments and memorization work. The class will be fun, but there will be very low tolerance for any student that distracts others from their work. The hope is that this group of young actors will continue to study together after the first six weeks. I want this to build into a class for young actors wishing to pursue acting as a possible future career. As these young actors get older they will be able to move into the professional teen class that is already in place.
.
SOME OF THE TOPICS COVERED:.
.
· Audition Skills.
· Memorization Techniques.
· Focus and Concentration Exercises.
· Scene Work.
· Monologues.
· Set Etiquette.
· Introduction to Improvisation.
.
The parents will be brought into the program for the beginning of the first session and most of the last session. In the last session, we will discuss the business side of acting and how to get the students involved in the film and television projects that are being produced in Tennessee..
.
The classes will be set up in 5-week session. Any missed classes can be made up.

$195 per 5-week session

To register please call 615-500-7661 or email: alan@actorsschoolusa.com


<<->><<->><<->><<->><<->><<->><<->><<->>


ONGOING 5-WEEK SESSIONS FOR TEENS!
PROFESSIONAL FILM and TV ACTING PROGRAM FOR TEEN ACTORS
Start Any Time! Every Thursday from 4:30-6:00 pm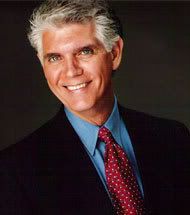 I am looking for teen actors that really want to learn what acting is all about and hopefully learn how to get paid to use the skills they learn. There will be assignments and memorization work. The class will be fun, but there will be very low tolerance for any student that distracts others from their work. The hope is that this group of teen actors will continue to study together after the first six weeks. I want this to build into a class for teen actors wishing to pursue acting as a possible future career.

SOME OF THE TOPICS COVERED:

· Audition Skills
· Memorization techniques
· Focus and Concentration exercises
· Scene Study
· Monologues
· Set Etiquette
· Introduction to Improvisation

We will discuss the business side of acting and how to get the students involved in the film and television projects that are being produced in Tennessee.

This will be an after-school program on Thursdays from 4:30-6:00pm.
The classes will be set up in 5-week sessions. Any missed classes can be made up.

Can Start Any Week.

The class fee will be $195 each 5 weeks.

To sign up, please call 615-500-7661 or email Alan Dysert at: Alan@ActorsSchoolUSA.com.


<<->><<->><<->><<->><<->><<->><<->><<->>


JOE'S V/O PRO CLINIC - THE ADVANCED VOICE ACTORS WORKSHOP
Saturday, October 3rd from 10:00 to 5:00


This All-Day Advanced VOICE OVER WORKSHOP with Joe Loesch, Award Winning Voice Actor and Spoken Word Producer will re-ignite your voice over career! - If you're a working VO actor who wants to book more work, don't miss this fantastic all-day class to learn what you'll need to shine in all of your voice over auditions!

Throughout this day, Joe will be concentrating on TV and radio commercials as well as character reads and promos. He will primarily focus on script analysis and getting to know your best voice and your best reads, and how to "find yourself" in the copy. He will also work on reading with and off of other actors, acquiring the skills to quickly problem solve confusing copy/muddled direction and other common issues that actors will face in voice over auditions.

Joe Loesch is the founder of Booth Camp a popular touring voice over workshop presented by EdgeStudio.com. In his years of teaching, he has turned out many full-time voice actors. He also teaches voice over classes in a continuing effort to find and develop new talent. In addition to commercials, he has cast for audiobooks, Looney Tunes Sound-Books, narrations, book and game promos, and the award winning Little Kids Adventure Bible! With this background, as well as his previous years of employment with an automotive syndicated advertising company, he produced over thirty-thousand radio and television commercial soundtracks.

Location: Joe's Home Studio, 5532 Maplesong Drive, Nashville, TN 37211

Your Career Investment: $275

Call (615) 500-7661 or send an email to: email: Alan@ActorsSchoolUSA.com


<<->><<->><<->><<->><<->><<->><<->><<->>


THE AUDIOBOOK WORKSHOP with ANDI ARNDT AND JOE LOESCH
Saturday, October 10, 2015 from 9 to 4:30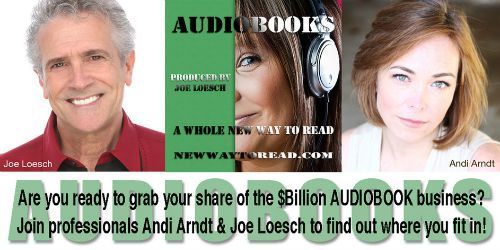 Learn techniques that win auditions and what is required in this long form reading industry. Joe Loesch has been producing and narrating audiobooks for over 20 years. His experience will guide you through the process and quite possibly to your first audiobook project. You will record reading from your favorite books, which you'll bring to the workshop. We'll work with novels, self-help, fiction, non-fiction, children's books and history. You'll learn how to make your character stand apart from the narrator. Develop your character's attitude! Learn how to find work within the publishing world and how to market yourself as an audiobook personality.

Andi Arndt produces audiobooks and eLearning projects from a comfy studio in the Shenandoah Valley of Virginia for clients around the world. Audiobook samples at audible.com and acx.com.

Andi's relatively neutral US English accent is a product of a Minnesota childhood, New Jersey high school years, and Maryland/DC/Virginia adulthood. Firm grounding in both theatre and broadcasting led to full-time work in voice over.

2014 AUDIE AWARD FINALIST FOR SHORT STORY NARRATION
Telly Award: "Francis Lightfoot Lee's Menokin Plantation" produced by Mark Huffman / MediaMax.


Location: 5532 Maplesong Drive, Nashville, TN 37211

Your Career Investment: $295

Call 615-500-7661 or send an email to: Alan@ActorsSchoolUSA.com to reserve your space.


<<->><<->><<->><<->><<->><<->><<->><<->>


MASTERING THE AUDITION WORKSHOP: MASTERING THE AUDITION PROCESS
with REGINA MOORE OF MOORE CASTING
Saturday, October 10th from 9:00am to 4:00pm


You'll learn advanced audition techniques, scene work, improvisation, while learning what Casting Directors and Talent Agents really have to say."

"It can be difficult to relax when the actor walks through the casting door," says Moore. "This workshop helps each actor shed their fears and get comfortable as the casting room process is revealed." Come see it from the Casting Director's perspective. Regina offers her knowledge in a nurturing and positive manner creating a comfort zone for actors to excel. Regina relates to the actor regardless of whether they are a beginner or a professional. As an instructor, she is known for her ability to recognize potential and encouraging the growing actor with her straight forward, no nonsense approach.

Regina Moore has been in the entertainment industry for over 30 years. First an actress, Regina is now a casting director in the areas of film, television, commercials, print, music videos, and live performances. She is, without a doubt, the busiest casting director in this region. She casts feature films, TV pilots, commercials, music videos and all other areas of on-camera performance. This is a rare opportunity to be one of a small group to study and audition for this very in-demand talent specialist in an intimate and informal atmosphere.

TOPICS WILL INCLUDE:

· Advanced audition techniques
· Scene work
· Improvisation
· How casting directors and talent agents communicate
· Important relationships for performers
· Learning who you are professionally
· Promotional materials and marketing yourself
· First impressions
· Evaluations

CLASS WILL BE AT REGINA'S CASTING OFFICE

PRICE: $145.00

Please email Alan Dysert at alan@actorsschoolusa.com or call (615) 500-7661.


<<->><<->><<->><<->><<->><<->><<->><<->>


SOAR CLASS FOR TEEN GIRLS AND WOMEN
October 10th from 10am to 5pm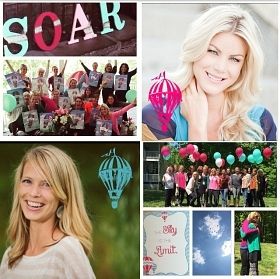 Come join us for SOAR: a class empowering teen girls and women in spirit, soul, and body. This Saturday class is taught retreat style; it will be a time to connect with your higher self and purpose while also letting go of restraints and having a blast!

There will be much opportunity for individual discovery, group discussion, and hands on activities. Hear stories of struggle and triumph; learn how to cultivate creativity out of life experiences, and enjoy the powerful time of vulnerability, community, and encouragement.

Keys to success and greater creativity in the entertainment industry are connecting to faith, understanding and expressing your authentic self, and fueling your body with the nutrition and exercise that it needs to perform at it's best. Whether you are auditioning, songwriting, filming, or behind the scenes, you shine most brightly with self-confidence and purpose!

Come join Sarah and Marabeth as they dive into practical tips for creative expression, fighting fear, and dreaming big!

Testimonials:
"SOAR left me feeling empowered, free to be myself, and full of bravery for my future." -Kate

"SOAR gave me a place of belonging, inspiration, and rekindled friendship." Kim

"The opportunity to step away from the noise, tune out the static and embrace like-minded individuals seeking solace, smiles, comfort, and camaraderie. Do this for yourself, feed your body, mind and spirit and let yourself SOAR." -Stormi

MARABETH POOLE grew up in Utah as the second of five children in a family that lived and breathed music and the arts. Her experiences ranged from modeling, acting and dancing, to playing bass and singing in her family band, "White Lightning," often referred to as the "blonde Osmonds." Of all her many experiences growing up, Marabeth found that music was her true passion. She wrote her first song at age 15 and was asked to perform it at a Miss Idaho Falls pageant. The experience was one of the catalysts that set her on a path as a singer and songwriter. Knowing she wanted to start pursuing music as a career, she considered moving to Nashville, not knowing anyone there. The decision was finalized after learning that her singing coach Brett Manning (Can You Duet?) was also making the move. To make ends meet, Marabeth did everything from waiting tables to working as a makeup artist, all the while still striving towards her musical goals. In her work she found a parallel between her music and the beauty industry in that they have a common ability to enhance peoples' lives. While living in the Spring Hill area, she saw an opportunity to open a day spa and salon. Today, Natural Oasis Day Spa and Salon has three locations in the greater Nashville area and has been voted among the top 200 salons in America by Salon Today magazine. Marabeth has also been recognized in the community as a stand out leader in the industry and was featured in the Who's Who magazine – Women in Business: Seven Women You Should Know. Marabeth enjoys giving back by supporting both her community and charities throughout Tennessee with her music and with her business. In spite of being a busy wife, mother, and business owner, she continues to write music. Notably, her first song was cut by ACM Top New Artist, Julianne Hough, who happens to be her sister. "Dreaming Under the Same Moon" also featured her brother, Derek Hough. She continues to write songs and has enjoyed collaborating with many outstanding singer songwriters. At first glance, it's hard to imagine that Marabeth would be a person who enjoys skydiving, deep sea fishing, mountain biking, camping, dirt bike and Harley riding, even drag racing, a philanthropist and business owner who has been a stunt double and who writes excellent songs.


SARAH HUMPHREY: Often considered a dreamer and silly heart, Sarah grew up with an innate love and gift of creativity. Throughout her life, the pressures of "reality" took their toll and persuaded her toward more traditional career avenues. What may have seemed like a detour turned into a collaboration of creativity and tradition, as the gifts of her childhood and the wisdom of her education made way for the life of an entrepreneur.

Most known for her childlike faith that releases the essence of an old soul, Sarah shares her creative life story most often through speaking engagements, writing, voice over, and also as a lifecoach, workshop facilitator, mother, and friend. She is an Applied Health Science honors graduate from Bowling Green State University and also a distributor for Young Living Essential Oils; she loves to share how essential oils can be used in daily life for preventative care, as an alternative to over-the-counter medicine, and for releasing toxic emotions. She also enjoys merging the gift of essential oils with prayer and creativity to assist people in nurturing their spirits, souls, and bodies as well as helping them reach their goals and dreams. She has been a mentor and friend to both young and old, celebrities and music producers, pastors and authors, government officials and business owners. Her most avid passion always remains true to her family--as well as children in society who have special needs and those who have survived sickness, neglect and abuse.

She has recently published and audio-recorded her artistic autobiography, Out of Egypt: A Story of Creative Restoration, which chronicles her life's struggles and triumphs while guiding her readers into their own unique design. Her voice can also be heard in several children's books and promotionals, as well as in conference venues and group workshops. She enjoys sharing her story of creative healing to inspire, encourage, and equip those with a desire to transform the world. She is currently working on two childrens' books, a day-by-day devotional on Forgiveness, and a musical! She is set to release a devotional on the joys of motherhood this Fall.

Sarah currently resides in Nashville, TN with her husband David and three beautiful, bouncy kids.

Class fee: $95

To sign up for the class please email: alan@actorsschoolusa.com


<<->><<->><<->><<->><<->><<->><<->><<->>


CREATIVE WRITING WORKSHOP: SHORT FICTION with ALEKS PETERSON
4 Sunday Evenings from 6-9pm - 10/11, 10/18, (1 week break) 11/1, and 11/8


Stories are what make us human. They're also the building blocks for every work of film, theater, and literature the world has ever known. Thus, by perfecting your ability to tell stories, you gain proficiency in these and other artistic mediums.

For aspiring screenwriters and playwrights, this class will explore ways to bring convincing drama onto the page. For aspiring actors, this class will trade the confines of typecasting for the complexity and nuance of true character development. And of course, to study stories, there is no better medium than the short story itself. It is the craft of fiction reduced to its most basic form, yet allowing for a broad range of topics and experimentation.

Over the course of four* weeks, you will read and discuss contemporary works of fiction and commentary and receive instruction on relevant craft topics (character development, plot, dialogue, imagery, metaphor, scene, exposition, etc.). During the second half of the class, you will submit an original work of short fiction to be critiqued by myself and your peers in traditional workshop fashion. I will provide an in depth, written critique of your work with suggestions for improvement, revision, and expansion, where necessary. Finally, we'll cover some basic etiquette to help you submit your work for publication: the revision process, choosing a journal, writing a cover letter, bio, and so on.

ABOUT ALEKS PETERSON

Aleks is a Nashville-based writer and fictioneer. He holds a bachelor's degree in editorial journalism and a master of fine arts in creative writing from the University of California, Riverside. Aleks' work has appeared in Anamesa, The Daily Progress, the Press-Enterprise, Entrepreneur, and various online publications. He has taught writing workshops to students from 2nd grade to college, challenging them to write stories that bear truth and beauty -- stories they can be proud of.

When he isn't writing fiction, teaching fiction, or corralling his two-year-old, Aleks writes for various community institutions, like newspapers, websites, or (currently) a marketing agency.

**Course length is subject to change, depending on the number of students enrolled (there should be time for each student have their work reviewed).

Total cost for the four-session course: $195

To sign up for the class please email: alan@actorsschoolusa.com


<<->><<->><<->><<->><<->><<->><<->><<->>


ACTING IN COMMERCIALS with ALAN DYSERT
Two Sundays, October 11th and October 18th from 3:00pm to 5:30pm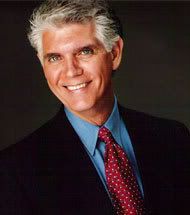 This 2-session workshop will be very comprehensive. We'll look at commercials and commercial acting styles with lots of on-camera commercial work.

>> GET YOURSELF NOTICED! <<

The second session is a private taping session in which we will make a DVD of all members of the class. It will be sent to 7 agents and 7 casting directors.

Actors in the United States make more money from commercials than in all movies and television combined. This is an area where you really need to know what you are doing. Being a good actor isn't enough. Commercials are a different game. The competition is skilled. Winging it won't get you there.

TOPICS TO BE COVERED:
·Commercial Forms ·Acting Styles in Commercials ·Character Spokesperson ·Interviews and Auditions ·Getting Booked ·One-Liners ·Voice-Over ·Relationship to the Camera ·Product Handling

Registration Fee: $145

Call Alan Dysert at 615-500-7661 or email: Alan@ActorsSchoolUSA.com


<<->><<->><<->><<->><<->><<->><<->><<->>


INTRODUCTION TO VOICE-OVERS
Tuesday Evening, October 13th from 6:00 to 9:00pm



How Does This Business Work?

Am I Cut Out For Voice-Overs?

Can I Work From Home?

Discover if a career in "Voice-Overs" is a right for you. Spend a Saturday morning in the studio with Joe Loesch. The Actor's School is proud to present this 3-hour course, designed to give you a complete overview of this fascinating industry. Learn industry terminology. Experience an actual voice-over recording session. Work with actual voice scripts in the recording booth. This class is limited to just 10 students in order to give you more attention. You will actually record in the studio. This will be a fun and informative class!

The class will be held at Joe's studio: 5532 Maplesong Dr., Nashville, TN 37211.
Please park on the opposite side of the street.

Joe is an award winning narrator and audiobook producer for many top publishers such as, Harper Collins, Zondervan Publishing, Topics Entertainment, Thomas Nelson, eChristian Publishing, Toy Box Productions, Pacific Press, Readio Theatre, Audible.com, Lampo Press and more. He received a nomination for Spoken Word Producer of the year by the AFIM for his production of 'The Alamo - A Line In The Sand.' As a voice actor he has recorded dozens of award winning AudioBooks. Check out Joe's titles at NewWayToRead.com.

Limited to 9 students

Class fee: $125

Call (615) 500-7661 or send an email to: email: Alan@ActorsSchoolUSA.com


<<->><<->><<->><<->><<->><<->><<->><<->>


TV WORKSHOP FOR KIDS AND ADULTS with L.A. CASTING DIRECTOR TY HARMAN
Saturday and Sunday October 17th and 18th




Ty Harman has worked in various facets of the entertainment industry his entire career. Ty started in the business as an actor getting his SAG card at age 18 and was a member of the Sunday Company of the Los Angeles improv troupe The Groundlings. Ty transitioned behind the scenes first associate producing Cynthia Heimel's hit play A GIRLS GUIDE TO CHAOS starring Debra Jo Rupp and Ricki Lake at the Tiffany Theater in Los Angeles. Ty was also a development executive for Kim Basinger's Mighty Wind Production which was based at warner Bros.

Ty had the opportunity to learn the talent agency business from the legendary Ed Limato and became a talent agent at ICM. At ICM Ty's clients included Kiefer Sutherland, Dana Delany, Alfre Woodard, Annabeth Gish, Rebecca DeMornay, Ron White, Carrot Top and many others.

Looking for a more creative endeavor, Ty became a casting executive at the Fox Network working on such shows as 90210, MELROSE PLACE, ALLY MCBEAL and The X FILES as well as over 100 pilots. Ty has also been a casting executive at Universal Television and TNT where he headed up the series television casting department.

As an independent casting director, Ty's feature credits include AMERICAN PIE: BANDCAMP, THE SANDLOT 2 & 3 and BLOWING SMOKE. His Television credits include HBO's award winning mini-series GENERATION KILL, the Worlds AIDS Day MOW TRANSIT and the television series SHAKE IT UP, CRASH & BERNSTEIN, LIV & MADDIE and ZENDAYA'S new Disney Channel series SUPER AWESOME KASEY. Ty is also a casting consultant for NICKELODEON and is currently doing a nation wide search for the next big NICK STAR! His additional television credits include WAREHOUSE 13, ALPHAS, MALIBU COUNTRY, THE GAME, GIRLFRIENDS and too many pilots to mention.

Ty is passionate about educating actors and teaches all over the country. He is a grateful member of the Television Academy and the Casting Society of America.

Morning Group (KIDS): 9-12 both days | Afternoon Group (ADULTS): 1:30-4:30 Saturday and 1:00-4:00 Sunday

Your Career Investment: $195.00

To register please call 615-500-7661 or email: alan@actorsschoolusa.com


<<->><<->><<->><<->><<->><<->><<->><<->>

ACTOR'S BOOTCAMP with CASTING DIRECTOR, HOLLY ALLEN
Saturday, October 24th from 10:00am to 5:00pm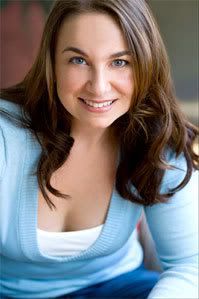 This intensive class is all about Doing, Doing, Doing!

No lecturing, No homework, No watching tapes back, No long feedback sessions.

Those things are valuable, but THIS class is Experiential and all about DOING as much material as you can!

After some fun warm-up games you will be given a number and assigned one of four stations where you will work in small groups on either commercials, industrials, or film scenes before performing them on camera and for the whole group.

Holly will give you direction, coaching, and feedback on each of the pieces you perform helping you to discover and refine the strongest choices.

If you want to stay on your feet, shake things up, work on 3-4 different types of material, and practice your skills for the camera then this is the workshop for you!

Holly Allen is a freelance Casting Director, Acting Coach, and Actor based in Chicago and Nashville. She worked for Film House, a large production company in Nashville, Tennessee for 13 years as their in-house Casting Director. She continues to cast projects on a freelance basis including commercials, industrials, and feature films. The film she cast last year, CHASING GHOSTS starring Frances Conroy, Tim Meadows, Robyn Lively, and W. Earl Brown (and a whole lot of awesome local Nashville talent) is currently making its rounds on the film festival circuit. She also cast the films DEADLINE (starring Eric Roberts) and did the local casting for NO REGRETS. She will be casting a series of SAG/AFTRA commercial spots for the Dept. of Defense in late Jan. 2015 in Nashville.

Holly also runs sessions for PR Casting in Chicago who casts for television series, commercials, industrials, and feature films. She auditions and casts hundreds of actors every year for a variety of projects for clients all over the country and continues to keep her eye out for new talent to use in the future.

She began teaching in grad school where she received her Master of Fine Arts degree in Acting and hasn't stopped teaching since. She has taught at universities, colleges, independent acting schools, and private lessons for over 17 years. She has been conducting workshops for The Actor's School for many years now and loves teaching!

Holly is also a professional actor and is hired for films, commercials, industrials, theatre, and voiceovers. Being a performer herself, she strives to create a fun and safe environment in all her workshops where students feel comfortable to explore the craft of acting. She believes that actors must learn to trust themselves in order to reduce their fear and she gives her students permission to make mistakes in order to take bigger risks. It takes courage to get up in front of people and be critiqued; this is a supportive class to explore, experiment, work, and leave with more knowledge, tools, and confidence.

Each student will have the opportunity to work on-camera with detailed direction and feedback. She also gives each student a 4-page handout with tons of tips, advice, local acting websites, books to read, union info, and local agency information.

What Students are Saying:

"I LOVED Holly's class on Saturday...she is the perfect combination of honest, knowledgable, encouraging and empowering to actors. I learned SO much and can't wait to apply the things I received from her. It's obvious that she is genuinely passionate about teaching and helping actors reach their potential." - Kate S.

"Thank you for your truthfulness and kind words of wisdom - it's definitely a different breed!" - Susan J.

"Your class was brilliant and has by far been my greatest learning experience. I will highly recommend your class to others." - Janel S.

"Thank you for the invaluable auditioning techniques you taught us on Saturday. I have an audition on Monday and I plan to incorporate many of them. The class has already boosted my confidence ten-fold." - Missy W.

To find out more about Holly Allen visit her website at To find out more about Holly Allen visit her website at hollyallenonline.com.

Class fee: $145

To sign up for the class please call (615) 50B0-7661 or send an email to: Alan@ActorsSchoolUSA.com

<<->><<->><<->><<->><<->><<->><<->><<->>


VETERAN HOLLYWOOD CASTING DIRECTOR MELISSA SKOFF TEACHES YOU
HOW TO BOOK THE JOB
Saturday and Sunday November 7th and 8th


Melissa Skoff is a Veteran Casting Director with 100+ feature & TV credits to her name and is also an established Acting Coach who teaches one of the top ongoing Cold Reading and Audition Technique Classes in Hollywood.

Melissa's career began at Warner Bros. where she cast features and TV. She became an Executive at Warner Bros. Television casting such hit series as "The Dukes of Hazzard" along with many other TV pilots, series and movies. She was also the Sr. Executive in Charge of Talent and Casting for Fox Broadcasting's "Fox Night at the Movies" division where she gave big opportunities early in their careers to some of today's biggest stars including Jim Carrey, Ben Stiller, Bryan Cranston, and Paul Reiser. She also discovered Catherine Bell and cast her in the hit series, JAG.

Additionally, she helped the early careers of such stars as George Clooney, Jennifer Aniston, Vince Vaughn, Julia Louis-Dreyfus and David Spade, to name a few. She was also named one of Hollywood's Top 20 Television Casting Directors and has been featured in numerous books and publications including Variety, The Hollywood Reporter, and even in overseas magazines.

Melissa was a Talent Producer on a sketch comedy pilot presentation called "The Mens' Room, Associate Producer/Casting Director on the family Xmas film "Elf Man" and Co-Producer /Casting Director on a new film called "The Mule". She also just completed work on "China Bigfoot: The Legend of Yeren", "The Perfect Wave" which is a Christian, surfing movie based on a true story, and "The Wonder" which has an international cast including Karl Urban, Toni Collette and Willow Shields from "The Hunger Games". Melissa is currently casting several projects including a feature to be shot in So. Africa and an animated project, She has some very interesting projects lining up for this year as well!

Melissa has been a successful Acting Coach for almost as long as she's been casting. She holds a degree from UCLA's School of Theater, Film & Television and studied acting from top Hollywood coaches, allowing her to create a method on how to get the job that works! She will cast each student in a scene and will give you the answers to the quiz as to how to create the most effective auditions that can get you the job. Ultimately, no actor books a job who doesn't impress the producers, directors, studio & network execs whose projects depend on hiring the best cast available. Having cast and directed thousands of actors, Melissa will show you how to set yourself apart from the others!

The Actor's School is very fortunate that she has agreed to do two days of casting workshops. There will be two groups of sixteen students only. One group will be in morning sessions on Saturday and Sunday. The other group will be in afternoon sessions on Saturday and Sunday. The morning sessions will be from 9am to 1pm both days and the afternoon sessions will be from 2:30 to 6:30 both days.

If you want this kind of exposure and training, don't wait too long to sign up. The spots will go very quickly. Payment for the workshop will need to be received one week prior to the workshops.

TOTAL COST: $195 for the two-day workshop

AM Group 9-1 | PM Group 2:30-6:30

To make a reservation call 615-500-7661 or email: Alan@ActorsSchoolUSA.com
www.ActorsSchoolUSA.com


<<->><<->><<->><<->><<->><<->><<->><<->>


COMMERCIAL VOICE OVER WORKSHOP with JOE LOESCH!
Saturday, November 7th, 10:00 am to 4:00 pm


Voice-Overs is a fun and exciting business! Join me on this special Saturday and see what the life of a voice actor is like. We'll record commercial spots. You'll learn to make the microphone your friend. We'll discuss union and non-union jobs. Do you need an agent to get work? Find out how your demo becomes your calling card! You'll get a real workout on this day, plus you'll keep your audio clips.

Joe approaches the learning process with humor and understanding, making this experience fun and motivating. In this full day of wide-ranging sessions, it's not so much like instruction, more like a team of friends working with their mentor. As a new or emerging voice actor, you'll not only learn more tricks of our trade, you'll gain new perspective to help energize your VO career!

Participants from past sessions attest to the tremendous value you'll get from this career-changing event. In just one day, the rest of your life can be more rewarding, more interesting, and yes, more fun as you learn to pursue your own, personal VO career strategy!

- PUMP UP your voice over confidence
- BUILD your voice acting, marketing & business skills
- WORK OUT at the mic with coaching & playback
- MAKE NEW FRIENDS with other aspiring voice talent
- STRENGTHEN YOUR MOTIVATION for voice over success

Location: Joe's Studio - 5532 Maplesong Drive, Nashville, TN 37211

Price: $295

Call 615-500-7661 or send an email to: Alan@ActorsSchoolUSA.com to reserve your space.


<<->><<->><<->><<->><<->><<->><<->><<->>


SCENE STUDY with REGINA MOORE/MOORE CASTING, LLC
Saturday, November 14th - 10:00am – 4:00pm


Many actors want the opportunity to ask questions and spend time with casting professionals so they can get an idea of what is expected. Breaking down the audition process by focusing on the scene is vital.

This workshop is about working scripts, knowing what questions to ask, helping the actor find out who they are and about being able to understand their character. We will be spending time working film and television scripts while including the element of improv allowing the actor exploration beyond the words on the page. The purpose of the workshop is to build confidence in making choices and realizing that will come with stepping away from what feels safe and relying on one's individual unique strengths.

Spend the day with Regina Moore identifying what makes you unique as an actor.

CLASS WILL BE AT REGINA'S CASTING OFFICE

PRICE: $145.00

Please email Alan Dysert at alan@actorsschoolusa.com or call (615) 500-7661.


<<->><<->><<->><<->><<->><<->><<->><<->>


MORNING COMEDY CLASS for KIDS with L.A. ACTOR SEAN WHALEN
Saturday, November 21st 10am - 1pm and Sunday, November 22nd from 9am - Noon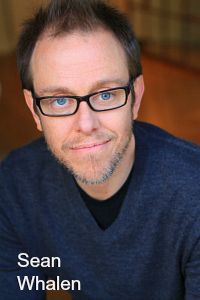 You can't do comedy if you are self-conscious about how you look. Imagine if Jim Carrey wanted to look handsome all the time on camera? You need to embrace your silly side. Sean will play some improv games, facial expression games, body movement games all designed to let kids get out of their heads and embrace being goofy and ready for comedy.

Comedy acting is still acting. The strongest comedy comes from the same rules that dramatic ones do. Conflict, intention, obstacles, specific choices, and the life that happened before the scene being fully realized. Sean makes sure the kids aren't just "surface" acting but finding the emotional truth beneath each scene. When this is taken care of, the scene is fuller, therefore funnier.

Sean helps "choreograph" a scene like a dance instructor does. What are the beats? What are they doing in each line (teasing, begging, cajoling, manipulating,etc.)? What does that mean to them?

Lastly, Sean makes sure the kids know what the writers intent is for the scene. What needs to be learned about the character? How does the story move forward? Where are the jokes (Set ups, punch-lines, awkward pauses, etc.)? All of this helps to fully understand the scene while not losing your truthful acting.

Then, like a dance piece, the actor gets out of head, "lets it go", and it all comes together and flows.

SEAN WHALEN is a working actor, writer, and producer with over 25 years of experience in Hollywood. He has worked in literally every type of genre in entertainment: large studio movies, small independent films, comedy TV, dramatic TV, Soap Operas, children's shows, commercials, etc. Being involved in the business from all sides has given Sean a wealth of knowledge that he is excited to share with new actors trying to expand their knowledge so they can have a long career in show business.

SEAN'S CREDITS INCLUDE:
A World Without Superheroes - Jersey Boys - Castle (TV Series) - Revenge (TV Series) - Criminal Minds - The Bold and the Beautiful - Lost - Wizards of Waverly Place - Halloween II - Hannah Montana - Cold Case - The Suite Life of Zack and Cody - The Closer - Life As We Know It - The Young and the Restless - Scrubs - NYPD Blue - Star Trek: Enterprise - Less Than Perfect - Sabrina, the Teenage Witch - Spin City - Special Unit 2 - Charlie's Angels - Just Shoot Me! - Nash Bridges - La Femme Nikita - Men in Black - Twister - The Cable Guy - Waterworld - Batman Returns - Friends - Lois & Clark: The New Adventures of Superman - Revenge of the Nerds III: The Next Generation

SEAN WHALEN'S career began with commercials appearing in comedic spots for Little Ceasar's Pizza, TJ Maxx, and many others. His most acclaimed commercial was the first GOT MILK? commercial directed by Michael Bay.

His first major film role was in PEOPLE UNDER THE STAIRS directed by Wes Craven. Other films include, TWISTER, NEVER BEEN KISSED, JURY DUTY, THAT THING YOU DO, MEN IN BLACK, EMPLOYEE OF THE MONTH, WATERWORLD, BATMAN RETURNS, and HALLOWEEN II. He has appeared in independent features as well including HATCHET 3, LAID TO REST, PYTHON, ALL SUPERHEROES MUST DIE, THE FP. and THE JERSEY BOYS directed by Clint Eastwood.

Television offered many comedic and dramatic roles in shows such as FRIENDS, CRIMINAL MINDS, CASTLE, REVENGE, NYPD BLUE, MY WIFE AND KIDS, JUST SHOOT ME, NOWHERE MAN, LOST, and JUST SHOOT ME. He's worked on shows for Disney and Nickelodeon including HANNAH MONTANA, THE SUITE LIFE OF ZACK AND CODY, WIZARDS OF WAVERLY PLACE, and had a recurring on UNFABULOUS with Emma Roberts.

Sean has written several comedy screenplays (one which is currently being produced by Brett Ratner and Jeff Nathanson), TV Pilots, done punch up work on several Disney cartoons, and a couple of short films. One, TURKEY.CAKE. a comedy he wrote and directed won the Rehobeth beach film festival.

Being a character actor, Sean has worked in every entertainment genre imaginable in lower to higher budget productions. Because of this, he understands the craft of acting like no other and understands what directors and producers need to tell their stories.

Your Career Investment: $165.00

Call 615-500-7661 for more information or email Alan Dysert at: Alan@ActorsSchoolUSA.com


<<->><<->><<->><<->><<->><<->><<->><<->>


SCENE STUDY & AUDITION INTENSIVE with L.A. ACTOR/IMPROV MASTER SEAN WHALEN
Saturday, November 21st from 2:30 to 6:30 and Sunday, November 22nd from 1:30 to 4:30pm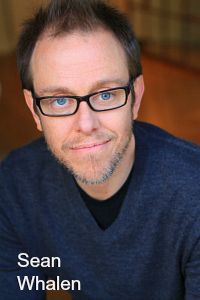 Having scenes broken down and analyzed by a working actor, writer and producer is a unique experience. Sean wants to make sure you understand that you have to break down a scene with the full knowledge of who you are in the scene, who your partner is in the scene, what the writer is trying to say, and where it fits in the story. Unfortunately many actors think that if you understand these aspects of the scene, then it "puts you in your head" and keeps you from being loose. Sean knows that you still have to be open, truthful, and in the moment WHILE having full knowledge of what the producers and directors are trying to achieve. This approach takes your skills to the next level and gets you ready to work on any set or stage.

AUDITION INTENSIVE
We know you may be familiar with the basics of scene work. Sean's audition intensive would focus on taking those skills and applying them to getting a job. He will cover:
1) Learning how to figure out how your audition scene speaks to your character, the colors you choose, and the overall story.
2) How to sell yourself in an audition.
3) How to be confident and why there is no other option.
4) How to understand that auditioning is a collaboration between you and the director/ producers/ and casting directors.


SEAN WHALEN is a working actor, writer, and producer with over 25 years of experience in Hollywood. He has worked in literally every type of genre in entertainment: large studio movies, small independent films, comedy TV, dramatic TV, Soap Operas, children's shows, commercials, etc. Being involved in the business from all sides has given Sean a wealth of knowledge that he is excited to share with new actors trying to expand their knowledge so they can have a long career in show business.

SEAN'S CREDITS INCLUDE:
A World Without Superheroes - Jersey Boys - Castle (TV Series) - Revenge (TV Series) - Criminal Minds - The Bold and the Beautiful - Lost - Wizards of Waverly Place - Halloween II - Hannah Montana - Cold Case - The Suite Life of Zack and Cody - The Closer - Life As We Know It - The Young and the Restless - Scrubs - NYPD Blue - Star Trek: Enterprise - Less Than Perfect - Sabrina, the Teenage Witch - Spin City - Special Unit 2 - Charlie's Angels - Just Shoot Me! - Nash Bridges - La Femme Nikita - Men in Black - Twister - The Cable Guy - Waterworld - Batman Returns - Friends - Lois & Clark: The New Adventures of Superman - Revenge of the Nerds III: The Next Generation

SEAN WHALEN'S career began with commercials appearing in comedic spots for Little Ceasar's Pizza, TJ Maxx, and many others. His most acclaimed commercial was the first GOT MILK? commercial directed by Michael Bay.

His first major film role was in PEOPLE UNDER THE STAIRS directed by Wes Craven. Other films include, TWISTER, NEVER BEEN KISSED, JURY DUTY, THAT THING YOU DO, MEN IN BLACK, EMPLOYEE OF THE MONTH, WATERWORLD, BATMAN RETURNS, and HALLOWEEN II. He has appeared in independent features as well including HATCHET 3, LAID TO REST, PYTHON, ALL SUPERHEROES MUST DIE, THE FP. and THE JERSEY BOYS directed by Clint Eastwood.

Television offered many comedic and dramatic roles in shows such as FRIENDS, CRIMINAL MINDS, CASTLE, REVENGE, NYPD BLUE, MY WIFE AND KIDS, JUST SHOOT ME, NOWHERE MAN, LOST, and JUST SHOOT ME. He's worked on shows for Disney and Nickelodeon including HANNAH MONTANA, THE SUITE LIFE OF ZACK AND CODY, WIZARDS OF WAVERLY PLACE, and had a recurring on UNFABULOUS with Emma Roberts.

Sean has written several comedy screenplays (one which is currently being produced by Brett Ratner and Jeff Nathanson), TV Pilots, done punch up work on several Disney cartoons, and a couple of short films. One, TURKEY.CAKE. a comedy he wrote and directed won the Rehobeth beach film festival.

Being a character actor, Sean has worked in every entertainment genre imaginable in lower to higher budget productions. Because of this, he understands the craft of acting like no other and understands what directors and producers need to tell their stories.

Your Career Investment: $195.00

Call 615-500-7661 for more information or email Alan Dysert at: Alan@ActorsSchoolUSA.com


<<->><<->><<->><<->><<->><<->><<->><<->>


THE ACTOR'S SCHOOL OPENS NEW SCHOOL IN BOWLING GREEN, KY!

NEW! ACTING FOR THE CAMERA 2-DAY WORKSHOP
with VETERAN SOAP STAR OF ALL MY CHILDREN, ALAN DYSERT
Saturday, Date: TBA from 10:00-2:00 and Sunday, Date: TBA from 1:00-5:00
The New SKyPAC - Southern Kentucky Performing Arts Center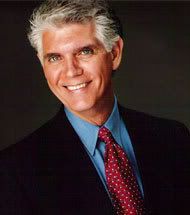 In this workshop, Alan focuses on the realities of acting in front of a camera whether it is for a film, a soap opera, a situation comedy, a commercial or a music video. As acting for the camera is very different from acting for the stage, it is essential that anyone wishing to pursue a career as an actor learn the hows and whys of acting for the various mediums. Students work with scripts from films, sitcoms, soap operas and commercials as well as participate in improvisation exercises.

Alan Dysert, best known in the United States as "Sean Cudahy" on ABC-TV's top-rated soap opera, All My Children, was a full contract player for five years, performing in over 500 episodes. Alan's portrayal of this character put him on the cover of "People Magazine" and made him a very much in demand guest on such national shows as Regis and Kathie Lee, Sally Jessy Raphael, The Merv Griffin Show and The Mike Douglas Show as well as all the major talk shows at ABC affiliates across the United States. The shows Alan did for All My Children are still playing in many countries outside the U.S. Not restricting his career to soap opera, he has appeared in national commercials, prime time television, and film. Alan was cast in two feature films last year and has served as Executive Producer on four other feature films. Alan also directs commercials and produces music videos.

Alan brings years of practical experience as a working actor and film producer to these workshops designed to educate students regarding realistic and usable approaches to acting and the business of acting. He uses frequent performance in front of the camera for all students to help them become more comfortable and relaxed with the on-camera process. Having spent twelve years in Los Angeles, six years in New York and a great deal of time in Chicago and Nashville, Alan teaches his students how to get started in the business as well as finding work in all of the major markets.

Alan trains actors and performers in many cities including Chicago, Miami, Atlanta, Nashville, Memphis, Indianapolis and others. In Nashville, he has made notable contributions as the acting coach to the country music stars. He prepares recording artists for their music videos and consults their record companies on television projects and performance development.

Alan's approach not only enhances the seasoned talent's performance with additional training, but also provides those with little or no acting experience a non-threatening environment for acquiring the skills that will prepare them for future performance in front of the camera.

Saturday, Date: TBA from 10:00-2:00 and Sunday, Date: TBA from 1:00-5:00
Classes will be held at The New SKyPAC - Southern Kentucky Performing Arts Center.

Total cost for the weekend workshop: $175

To make a reservation call 615-500-7661 or email: Alan@ActorsSchoolUSA.com


<<->><<->><<->><<->><<->><<->><<->><<->>


AN INTRODUCTION TO IMPROV COMEDY with SPROCKET IMPROV
with BARRY McALISTER and CINDY CARTER
Tuesday Evening, DATE: TBA from 7:00 to 9:00pm

SPROCKET IMPROV - with Barry McAlister and Cindy Carter... two long-time area improv favorites!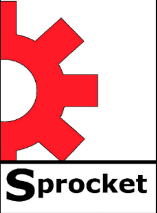 You've seen it on TV, and you've been hearing about others doing it- so why not jump in and give it a try! Come play and have fun with Improv Comedy, in this one-night introduction to the art form that helps people be more efficient at work, gets the creative mind going, AND is great free-flowing FUN!

The class will explore the basics of thinking quickly on your feet, the fundamentals of playing improv games, and the underlying mindset behind doing long form improv. This workshop is a great introduction to the basics that can help you get a taste improv and learn some of the fun uses it offers. Actors will pick up fundamental tips on better auditions and performances, presenters can get an edge on making that big pitch, and uptight sticks-in-the-mud will loosen up and have a great evening of free-form fun!

SPROCKET IMPROV is Nashville's newest improv company, formed by Barry McAlister and Cindy Carter - two of the areas most seasoned improvisers. Barry will be teaching the May workshop.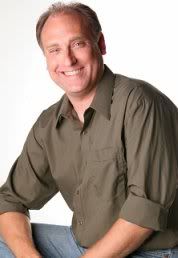 Barry McAlister is a long-time actor and entertainer who has studied at Chicago's The Second City- best known for his improv character work and for his fun roles in videos and commerial, such as "the dead guy" in Joe Diffie's "Prop Me Up Beside the Jukebox" and the dancing hunchback in KT Oslin's "Come Next Monday." He also hosted "Frightmare Theater" on Nashville TV, and produced the family stage show "Juniper Junction."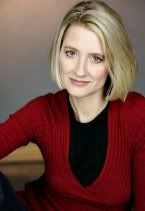 Cindy Carter is an actress and improviser who has performed with many regional improv groups such as "Capitol City Improv", "Glue", "Happy Nowhere" and "Improv Nashville". She is also the co-founder and former artistic director for "Music City Improv." Cindy has studied improv at Chicago's Second City and Annoyance theaters. When Cindy isn't pursuing her improv passion, she is hard at work as a Tennessee AP award winning and 5-time Emmy nominated journalist for Fox 17 News.

SPROCKET Improv is Nashville's premier improv company, performing local shows in Nashville, teaching improv classes, and conducting corporate and event workshops.

TOTAL COST: $45

Tuesday Evening, DATE: TBA from 7:00 to 9:00pm

To make a reservation please call Alan Dysert at: (615) 500-7661 or send an email: Alan@ActorsSchoolUSA.com.


<<->><<->><<->><<->><<->><<->><<->><<->>


INTRODUCTION TO FILMMAKING Steve Horswill-Johnston
Overview Of Filmmaking And The Creation Of Your Own Short Film
Dates TBA – 7:00 to 9:00 pm (6 Tuesdays)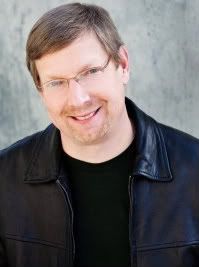 You may have the creativity and motivation, but do you have the ability to make a short film? This is the ideal introduction to the reality of filmmaking for people who need to balance their interest with work or other commitments. The course is for students with little or no filmmaking experience who want to learn a basic understanding of the entire film creation process. Each student will work in a team to produce their own short film.

Over six-sessions the course covers the basic aspects of filmmaking, including; story and script development, pre-production planning, shot-lists and storyboarding, directing, lighting and editing. The class will also tour a working studio in Nashville.

Taught by local producer and actor Steve Horswill-Johnston, students will gain an understanding of the process of making films.

ABOUT STEVE HORSWILL-JOHNSTON

Total cost for the six-week course: $295 (plus a $30 materials fee)
Date: TBA - 6 Tuesdays
Time: 7:00 - 9:00 pm
Location: The Actors School
To register, call The Actors School 615-500-7661 or email: Alan@ActorsSchoolUSA.com.


<<->><<->><<->><<->><<->><<->><<->><<->>


AUDITIONING FOR THE CAMERA WITH ROBIN DAUGHERTY
Monday Evenings, DATE: TBA from 7:00 to 9:00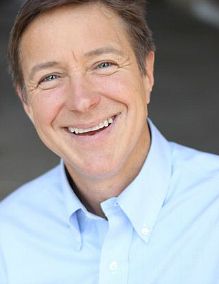 For the past 25 years, Robin Daugherty has been taping auditions and coaching actors at talent agencies, production companies, and casting agencies, in Minneapolis, New York, and Nashville, as well as having some very famous private clients. (He has done this over 10,000 times…)

Each year, Robin organizes a panel at the Nashville Film Festival, discussing the "Art of Auditioning." A Nashville native, Robin's acting adventure started at the age of 6, with an appearance at Chaffin's Barn Dinner Theatre, which his uncle John had started a year earlier. That same year, Robin was hired on as a recurring cast member on the "Romper Room" kids' show. At age 11, Robin became a member of the Tom Tichenor Marionette Troupe, and at 14, he received a Young Filmmaker's Commendation from the Sinking Creek Film Festival, which evolved into today's Nashville Film Festival. Since then, Robin has worked in many areas of film, television, and theatre production. Currently, Robin can be seen in a handful of TV commercials, a Thompson Square music video, the pilot episode of Lesley Surdi's new sitcom, GRATUITY NOT INCLUDED, episode 304 of ABC's NASHVILLE, as well as the films CHASING GHOSTS and PATERNITY LEAVE, both due out in 2015. Robin has studied at the Guthrie Theatre in Minneapolis, and holds a Bachelor's degree in Psychology from Vanderbilt University.

Your Career Investment: $175.00


To sign up for the class please email: alan@actorsschoolusa.com


<<->><<->><<->><<->><<->><<->><<->><<->>


FOR KIDS ONLY: ACTING IN COMMERCIALS with ALAN DYSERT
Two Fridays 4:30 to 6:30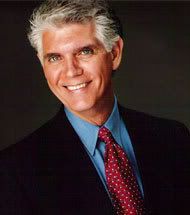 This 2-session workshop will be very comprehensive look at commercials and commercial acting styles with lots of on-camera commercial work.

>> GET YOURSELF NOTICED <<
In the second class we will make a videotape of all members of the class and it will be sent to five agents and five casting directors.

Actors in the United States make more money from commercials than in all movies and television combined. This is an area where you really need to know what you're doing. Being a good actor isn't enough. Commercials are a different game. The competition is skilled. Winging it won't get you there.



TOPICS TO BE COVERED:
·Commercial Forms
·Acting Styles in Commercials
·Character Spokesperson
·Interviews and Auditions
·Getting Booked
·One-Liners
·Voice-Over
·Relationship to the Camera
·Product Handling

THERE WILL BE NO MORE THAN TWELVE ACTORS IN THE CLASS

REGISTRATION FEE: $135

To make a reservation call 615-500-7661 or email: Alan@ActorsSchoolUSA.com


<<->><<->><<->><<->><<->><<->><<->><<->>


STUDENTS CAN START ANY TUESDAY - 11am to 1 pm
ALAN DYSERT'S DAYTIME 6-WEEK ACTING CLASS FOR FILM & TELEVISION


Alan works with all levels of performers from beginners to the most advanced. The daytime class provides a scheduling opportunity for students to receive the same instruction as the evening classes. The next six-week session begins on Tuesday, October 29th from 11am to 1pm.
Everything done in class is recorded on video so students can review their work at home. Alan has used this teaching method for many years and it has really paid off for his students who are working every day on film, television, commercials, music videos and stage. Students work with scripts from films, soap operas, sit-coms and commercials as well as participate in improvisation exercises.

Alan's approach not only enhances the seasoned talents' performance with additional training, but also provides those with little or no acting experience a non-threatening environment in which to acquire initial practice and beginning skills to prepare them for future performance in front of the camera.

The only thing a student needs to bring is a blank VHS videotape.

The total cost for the six-week class is $195.00.

Six Tuesdays from 11am to 1pm (Start any Tuesday).

To make a reservation call (615) 500-7661 or email: Alan@ActorsSchoolUSA.com


<<->><<->><<->><<->><<->><<->><<->><<->>


HOW TO WRITE A MOVIE THAT STARS YOU with BOB GIORDANO
Starts TBA – 7:00 to 9:00 pm - 3 Wednesday Evenings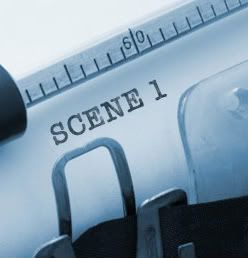 Ben Affleck and Matt Damon did it with "Good Will Hunting". Lena Dunham did it with "Tiny Furniture". Brit Marling did it with "Another Earth". Quentin Tarrantino did it with "Reservoir Dogs". All these actors wrote scripts for themselves that won festivals, acclaim and awards! You can learn how to do it, too, in this four week course. Topics will include developing and writing a script that is right for you, along with an overview of how to get it made. Tired of trying to convince others that you're right for a part? Create a part that is perfect for you!

TOPICS COVERED
* Designing the right script
* Structure that works
* Breaking the rules to get attention
* Writing, producing, and what to do with your film

ABOUT BOB GIORDANO
Bob has served as President of the 600-member Tennessee Screenwriters Association. He has won several prestigious screenwriting contests and is developing several project with LA producers and writers. Bob has written local and national television ads and has taught screenwriting at Watkins College.

Total cost for the three-session course: $180

To sign up for the class please email: alan@actorsschoolusa.com


<<->><<->><<->><<->><<->><<->><<->><<->>


THE ACTOR AND DIRECTOR: CREATING THE CHARACTER
with Director Ralph E. Portillo
Weekend Workshop - DATE: TBA Morning & Afternoon Groups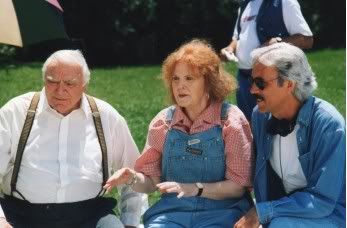 Academy Award winner Ernest Borgnine, Academy Award nominee Eileen Brennan, Dick Van Patten, Mario Lopez, John Savage, Richard Roundtree, John Schneider, Nick Cassavettes, Jeremy London, Bo Hopkins, Billy Burke, Maury Chaulkin, Corey Haim, Alan Dysert, and Jason Hervey are but a few of the many talented actors who have worked under Ralph's direction.

Ralph brings to the table extensive experience working with actors in all aspects of the profession from live theatre to television and film. His thorough knowledge and experience of the filmmaking process is a benefit to anyone who works with him. His love, enjoyment, and respect of the craft is contagious.

His films have won awards at the New York Film Festival, Worldfest Houston, The Flagstaff International Film Festival, The Charleston International Film Festival, and The Foursite Film Festival. He has also been the recipient of the Cindy Award, Telly Awards, Aurora Award, Millenium Award, the Davey Awards and the Accolade Awards.

Ralph is a member of the Directors Guild of America and the Academy of Television Arts & Sciences.

There will be two groups of fifteen students. One group will be in morning sessions Sat & Sun. The other group will be afternoon sessions on Sat. & Sun. The morning sessions will be from 9am to 1pm both days and the afternoon sessions will be from 2:30pm to 6:30pm both days.

Payments for the workshop will need to be received four days prior to the workshop.

TOTAL COST: $195 for the 2-day workshop.

AM Group: 9:30 - 1:00 | PM Group: 2:30 - 6:30

To make a reservation please call Alan Dysert at: (615) 500-7661 or email: Alan@ActorsSchoolUSA.com.


<<->><<->><<->><<->><<->><<->><<->><<->>


Subscribe to The Actor's School Calendar on Your Smart Devices!

Just Follow These Steps:

1. Click on settings.

2. Choose Mail, Contacts, Calendars.

3. Click "Add Account".

4. A list of choices comes up. Choose "Other".

5. Under "Calendars" at the bottom, choose "Add Subscribed Calendar" and paste the following URL in that field.

https://www.google.com/calendar/ical/actorsschoolusa%40gmail.com/public/basic.ics

6. Save


Access The Actor's School Calendar Anytime in any Web Browser, CLICK HERE