Join our mailing list for new and updated information including auditions and acting workshops!

email address:

subscribe


ACTING FOR THE CAMERA
WITH VETERAN SOAP STAR OF ALL MY CHILDREN, ALAN DYSERT
6 - Week Class
Starting Next Week: Thursdays from 7:00pm to 9:00pm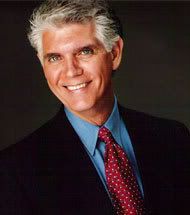 Alan Dysert, best known in the United States as "Sean Cudahy" on ABC-TV's top-rated soap opera, All My Children, was a full contract player for five years, performing in over 500 episodes.

Alan's portrayal of this character put him on the cover of "People Magazine" and made him a very much in demand guest on such national shows as Regis and Kathie Lee, Sally Jessy Raphael, The Merv Griffin Show and The Mike Douglas Show as well as all the major talk shows at ABC affiliates across the United States. The shows Alan did for All My Children are still playing in many countries outside the U.S.

Not restricting his career to soap opera, he has appeared in national commercials, prime time television, and film. Alan was cast in two feature films last year and has served as Executive Producer on four other feature films. Alan also directs commercials and produces music videos.

Alan trains actors and performers in many cities including Chicago, Miami, Atlanta, Nashville, Memphis, Indianapolis and others. In Nashville, he has made notable contributions as the acting coach to the country music stars. He prepares recording artists for their music videos and consults their record companies on television projects and performance development.

In these workshops, Alan focuses on the realities of acting in front of a camera whether it is for a film, a soap opera, a situation comedy, a commercial or a music video.

As acting for the camera is very different from acting for the stage, it is essential that anyone wishing to pursue a career as an actor learns the hows and whys of acting for the various mediums and forums.

Alan brings years of practical experience as a working actor to these workshops designed to educate students regarding realistic and usable approaches to acting and the business of acting.

He encourages frequent performance in front of the camera for all students, to help them learn to feel more comfortable and relaxed.

Having spent twelve years in Los Angeles, six years in New York and a great deal of time in Chicago and Nashville, Alan knows or knows how to find out the answers to most questions about getting started in the business as well as finding work in all of the major markets.

Class sizes are kept small to allow for more personal attention.

Students work with scripts from films, soap operas, sitcoms-coms and commercials as well as participate in improvisation exercises. His approach not only enhances the seasoned talents' performance with additional training, but also provides those with little or no acting experience a non-threatening environment in which to acquire initial practice and beginning skills to prepare them for future performance in front of the camera.

THE TOTAL COST FOR THE SIX-WEEK SESSION IS $195.

Six Thursdays. (missed classes can be made up).

Please contact The Actor's School at 615-500-7661 for reservations or send an email to: alan@actorsschoolusa.com


<<->><<->><<->><<->><<->><<->><<->><<->>


ONGOING 6-WEEK SESSIONS FOR KIDS!
FILM and TV ACTING PROGRAM FOR KIDS AGES 8 TO 12 YEARS OLD
Start Any Time! Every Tuesday from 4:30-6:00 pm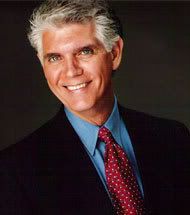 I am looking for young actors that really want to learn what acting is all about and hopefully learn how to get paid to use the skills they learn. There will be assignments and memorization work. The class will be fun, but there will be very low tolerance for any student that distracts others from their work. The hope is that this group of young actors will continue to study together after the first six weeks. I want this to build into a class for young actors wishing to pursue acting as a possible future career. As these young actors get older they will be able to move into the professional teen class that is already in place.

SOME OF THE TOPICS COVERED:

· Audition Skills
· Memorization Techniques
· Focus and Concentration Exercises
· Scene Work
· Monologues
· Set Etiquette
· Introduction to Improvisation

The parents will be brought into the program for the beginning of the first session and most of the last session. In the last session, we will discuss the business side of acting and how to get the students involved in the film and television projects that are being produced in Tennessee.

This will be an after-school program on Tuesdays from 4:30-6:00pm
The classes will be set up in 6-week session. Any missed classes can be made up.

Can Start Any Week.

Class fee: $195 every 6 weeks.

To sign up, please call 615-500-7661 or email Alan Dysert at: Alan@ActorsSchoolUSA.com.


<<->><<->><<->><<->><<->><<->><<->><<->>


ONGOING 6-WEEK SESSIONS FOR TEENS!
PROFESSIONAL FILM and TV ACTING PROGRAM FOR TEEN ACTORS
Start Any Time! Every Thursday from 4:30-6:00 pm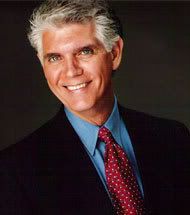 I am looking for teen actors that really want to learn what acting is all about and hopefully learn how to get paid to use the skills they learn. There will be assignments and memorization work. The class will be fun, but there will be very low tolerance for any student that distracts others from their work. The hope is that this group of teen actors will continue to study together after the first six weeks. I want this to build into a class for teen actors wishing to pursue acting as a possible future career.

SOME OF THE TOPICS COVERED:

· Audition Skills
· Memorization techniques
· Focus and Concentration exercises
· Scene Study
· Monologues
· Set Etiquette
· Introduction to Improvisation

We will discuss the business side of acting and how to get the students involved in the film and television projects that are being produced in Tennessee.

This will be an after-school program on Thursdays from 4:30-6:00pm.
The classes will be set up in 6-week sessions. Any missed classes can be made up.

Can Start Any Week.

The class fee will be $195 each 6 weeks.

To sign up, please call 615-500-7661 or email Alan Dysert at: Alan@ActorsSchoolUSA.com.


<<->><<->><<->><<->><<->><<->><<->><<->>


ACTING IN COMMERCIALS with ALAN DYSERT
Two Sundays, March 29th and April 12th from 3:00pm to 5:30pm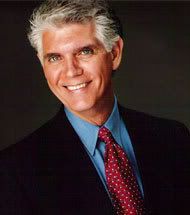 This 2-session workshop will be very comprehensive. We'll look at commercials and commercial acting styles with lots of on-camera commercial work.

>> GET YOURSELF NOTICED! <<

The second session is a private taping session in which we will make a DVD of all members of the class. It will be sent to 7 agents and 7 casting directors.

Actors in the United States make more money from commercials than in all movies and television combined. This is an area where you really need to know what you are doing. Being a good actor isn't enough. Commercials are a different game. The competition is skilled. Winging it won't get you there.

TOPICS TO BE COVERED:
·Commercial Forms ·Acting Styles in Commercials ·Character Spokesperson ·Interviews and Auditions ·Getting Booked ·One-Liners ·Voice-Over ·Relationship to the Camera ·Product Handling

Two Sundays: December 22nd and 29th from 4:00pm to 6:30pm

Registration Fee: $135

Call Alan Dysert at 615-500-7661 or email: Alan@ActorsSchoolUSA.com


<<->><<->><<->><<->><<->><<->><<->><<->>


2-DAY HOSTING CLASS with TV HOST LANCE SMITH
Monday and Tuesday Evening, March 30th & 31st - 6:30 to 9:30


Day One:
• Finding Your Own Voice
• Killing the Fear
• The Art of Inflection
• Presentations Big and Small
• Public Speaking and Audience vs the Camera

Day Two:
• Teleprompter: the basics and more
• Elements of Production
• Different Stages Require Different Presenters
• The Business of Entertainment… What to do next
• Group Workshop/Brainstorm

"If you're considering a career in front of the camera either as a host or commercial actor, I encourage you to take this class. I've spent over 15 years working as a television host and actor. Along the way, I've made a lot of the right moves and few wrong turns. I'll share with you the details of my path and highlight the way the business works today. Together we'll examine your current set of skills and, no matter what level you're on, take you higher. I don't want to just teach you how to host. Instead, I want you to discover your voice within.

Each class will be 3 hours long, with each student performing multiple times. We'll cater to strengths and weaknesses, working at the comfort level of the individual. Prior to the dates scheduled I'll be in communication with a questionnaire so we can hit the ground running. I hope to see you there."

ABOUT LANCE SMITH
Lance Smith is most widely known as the "face of CMT". A Nashville native, Smith spent nearly a decade hosting a variety of programs for Country Music Television, most notably CMT's Top 20 Countdown. Aside from counting down videos each week, Lance also interviewed many of today's biggest stars. During his time on the MTV Network Smith also found himself acting on the big screen in comedies like "Larry the Cable Guy: Health Inspector" and "Delta Farce". Continuing his television hosting career, Lance hosted season one of The Weather Channel's "Weathering Disaster" before landing at the anchor desk of the morning infotainment show "The Daily Buzz".

$95 for 1 day - $170 for both days

To make a reservation please call (615) 500-7661 or send an email to: Alan@ActorsSchoolUSA.com


<<->><<->><<->><<->><<->><<->><<->><<->>


TAKING DIRECTION with CASTING DIRECTOR HOLLY ALLEN
Saturday, April 4th from 10am to 5pm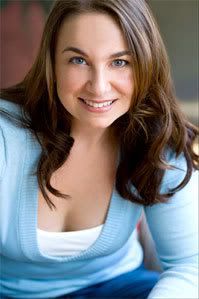 This workshop will focus on your flexibility as an actor. You will be given copy and short scenes and asked to perform them in several different ways. You will have a chance to play with the material, use your creativity, and push the boundaries of what is possible in your acting. It can be easy to get stuck in one reading of the material when you prep for an audition, this class will shake things up, improve your flexibility, and show you what you are capable of. If you would like to bring in a short monologue or other material to work on you are welcome to, but it is certainly not necessary, there will be plenty of copy to choose from in class. This will be a fun and challenging workshop for actors at any level of experience.

TOPICS WILL INCLUDE:
- Taking Direction
- Being Flexible
- Owning Your Choices
- Going For It
- Opening Up
- Working with a Partner
- Creating Circumstances
- Using Yourself
- Improvisation
- Interpreting Feedback

Holly Allen is a freelance Casting Director, Acting Coach, and Actor based in Chicago and Nashville. She worked for Film House, a large production company in Nashville, Tennessee for 13 years as their in-house Casting Director. She continues to cast projects on a freelance basis including commercials, industrials, and feature films. The film she cast last year, CHASING GHOSTS starring Frances Conroy, Tim Meadows, Robyn Lively, and W. Earl Brown (and a whole lot of awesome local Nashville talent) is currently making it's rounds on the film festival circuit. She also cast the films DEADLINE (starring Eric Roberts) and did the local casting for NO REGRETS. She just casted a series of SAG/AFTRA commercial spots for the Dept. of Defense in January 2015 in Nashville.

Holly also runs sessions for PR Casting in Chicago who casts for television series, commercials, industrials, and feature films. She auditions and casts hundreds of actors every year for a variety of projects for clients all over the country and continues to keep her eye out for new talent to use in the future.

Holly began teaching in grad school where she received her Master of Fine Arts degree in Acting and hasn't stopped teaching since. She has taught at universities, colleges, independent acting schools, and private lessons for over 17 years. She has been creating and conducting workshops for The Actor's School for many years now and loves teaching!

Holly is also a professional actor and is hired for films, commercials, industrials, theatre, and voiceovers. Being a performer herself, she strives to create a fun and safe environment in all her workshops where students feel comfortable to explore the craft of acting. She believes that actors must learn to trust themselves in order to reduce their fear and she gives her students permission to make mistakes in order to take bigger risks. It takes courage to get up in front of people and be critiqued; this is a supportive class to explore, experiment, work, and leave with more knowledge, tools, and confidence.

Each student will have the opportunity to work on-camera with detailed direction and feedback. She also gives each student a 4-page handout with tons of tips, advice, local acting websites, books to read, union info, and local agency information.

To find out more about Holly Allen visit her website at www.hollyallenonline.com

Class fee: $145

Saturday, April 4th from 10am to 5pm

Call 615-500-7661 or or send an email to: Alan@ActorsSchoolUSA.com to reserve your space.


<<->><<->><<->><<->><<->><<->><<->><<->>


INTRODUCTION TO VOICE-OVERS
Tuesday Evening, April 7th from 6:00 to 9:00pm


How Does This Business Work?

Am I Cut Out For Voice-Overs?

Can I Work From Home?

Discover if a career in "Voice-Overs" is a right for you. Spend a Saturday morning in the studio with Joe Loesch. The Actor's School is proud to present this 3-hour course, designed to give you a complete overview of this fascinating industry. Learn industry terminology. Experience an actual voice-over recording session. Work with actual voice scripts in the recording booth. This class is limited to just 10 students in order to give you more attention. You will actually record in the studio. This will be a fun and informative class!

The class will be held at Joe's studio: 5532 Maplesong Dr., Nashville, TN 37211.
Please park on the opposite side of the street.

Joe is an award winning narrator and audiobook producer for many top publishers such as, Harper Collins, Zondervan Publishing, Topics Entertainment, Thomas Nelson, eChristian Publishing, Toy Box Productions, Pacific Press, Readio Theatre, Audible.com, Lampo Press and more. He received a nomination for Spoken Word Producer of the year by the AFIM for his production of 'The Alamo - A Line In The Sand.' As a voice actor he has recorded dozens of award winning AudioBooks. Check out Joe's titles at NewWayToRead.com.

Limited to 9 students

Class fee: $125

Call (615) 500-7661 or send an email to: email: Alan@ActorsSchoolUSA.com


<<->><<->><<->><<->><<->><<->><<->><<->>


"MEET THE AGENTS"

MEET THE AGENTS SERIES: MELINDA EISNAUGLE
Tuesday Evening, April 7th from 7:00 to 9:00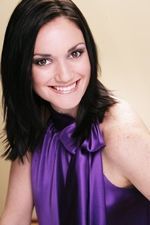 Melinda Eisnaugle, owner and director of The Avenue Agency, is our first guest agent.

As The Avenue Agency's director and agent, Melinda has been booking actors in movies, commercials, tv series, print work, etc., throughout the southeastern region for over a decade. Creating long standing relationships with her talent, national casting directors, producers, directors, and ad agents alike, Melinda is going to share with you what you won't ever see as a working talent -- behind the scenes of the industry!

Every talent has a question they are scared to ask, but this class will give you a safe place to get answers without judgment or embarrassment.

Need to tape an audition that will get you booked on the job? Now is your chance to learn how to simplify the technical so you can focus more on your craft!

Do you know what a casting director or agent is looking for when you audition?

Get the inside scoop on what catches our eye, and nail your next big audition!

Does the idea of a cold read turn your stomach?

Learn how to quickly dissect a character and your sides to hone in on what matters most!

Your Career Investment: $45.00

To register please call 615-500-7661 or email: alan@actorsschoolusa.com

<<->><<->><<->><<->><<->><<->><<->><<->>


APRIL 11th & 12th - AUDITION WORKSHOP FOR KIDS
Former Head of Casting for the DISNEY CHANNEL and Career Launching Talent Executive TINA TREADWELL
Saturday and Sunday: 9am to 1pm and 2:30pm to 6:30pm.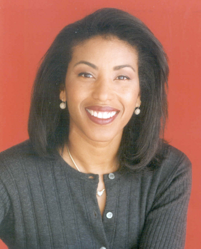 HOLLYWOOD TALENT EXECUTIVE / CASTING DIRECTOR coaches FILM & TV ACTING and shares her insights on the BUSINESS OF BECOMING A STAR.
Tina Treadwell launched the careers of Hilary Duff (Lizzie McGuire) and Shia LaBeouf (Holes) while starting the talent department at DISNEY CHANNEL. As the Vice President of Talent Development at DISNEY, she oversaw the casting of series, films, and the production of documentaries, reality series and music specials that starred LeAnn Rimes, NSYNC, the Backstreet Boys and a host of others.

With over 25 yrs of experience as an independent casting director, producer and manager, Tina travels across the US, scouting talent and speaking to audiences regarding careers in entertainment. Tina produces, develops and casts TV and theatrical projects as well as music driven films. She also develops and manages the careers of ground breaking new talent through the management arm of her company, Treadwell Entertainment.

Tina's focus will be on the craft (preparing students for series and film auditions with professional scenes and monologues):

The Craft
* The Importance of Eye contact
* Performance technique for Big Screen vs Small screen
* Listening, Reacting, Connecting, Enjoying
* Breaking down your monologue into beats
* How many colors are on your palette
* Going beyond one note
* Character Analysis
* Breaking down a script or a monologue into beats.

Followed by a business Q&A with parents:

The Business of Getting the Job
How do I start? How to get an agent? When and when not to call your agent. What does a manager do and (when) do I need one? Pictures vs Zed Cards, Union vs non-union? The Work Permit, Setting up the Coogan Account.

The Casting Process:
* Auditioning: What to do, not to do in the room,
* Managing Expectations: Running your own race,
* Alternate roads to exposure: Voice Overs, Print, Extras
* Get a life: The importance of being a full human being.

When Preparedness Meets Opportunity.
* Going to producers / network
* Negotiations / under contract
* How big is my star: co-star, guest star, series regular
* The Table Read, The etiquette of being on set, School,
* The price of fame: Staying spiritually grounded.

The morning sessions will be for students 8-12 years of age. The afternoons will be for students 13-17 years of age.

The parents will be invited to participate in a question/answer session during the last hour of the second day.

The morning sessions will be from 9am to 1pm. The afternoon sessions will be from 2:30pm to 6:30pm.

The cost of the 2-day event is $195.00.

Please email Alan Dysert at Alan@ActorsSchoolUSA.com or call (615) 500-7661 to reserve a spot in the workshop.

TINA TREADWELL Talent / Music Executive, Entertainment Producer

As president of Treadwell Entertainment, Ms Treadwell produces, develops and casts talent and music driven film, TV and theatrical projects. She also develops and manages the careers of ground breaking new talent through the management arm of her company. Recognized for her work as a talent executive who helped launch the careers of countless young stars, Treadwell travels the US and abroad scouting talent and speaking to audiences regarding careers in TV and Film.

She worked as casting liaison to Andrew Davis (The Fugitive, Holes, Collateral Damage) on the Disney / Touchstone feature film, The Guardian which starred Kevin Costner and Ashton Kutcher, and was producer and casting director for the world premiere of Les Wieder's Sojourner: The Story of US Abolitionist and Early Women's Rights Advocate Sojourner Truth. It premiered at The Hudson's Back Stage Theatre and received 7 NAACP Theatre award nominations (more than any other local theatrical production in 2005), and won best ensemble. Ms. Treadwell was nominated for best producer and music director.

She music supervised and co-executive produced (with Jay Landers and Darren Higman) the soundtrack album for Disney's original animated series Kim Possible. Treadwell was also included in VH1's documentary series Driven, acknowledged for her contribution in launching the career of 'N SYNC.

As an independent casting director, she cast The Scream Team (starring Kathy Najimy, Tommy Davidson, Kat Dennings and Eric Idle) as well as You Wish! (staring Spencer Breslin, Lalaine and Tim Reid) for the Disney Channel. As an executive and vice president of Talent Development and Alternative Programming for DISNEY CHANNEL, Treadwell oversaw the network's talent development, talent relations and casting division as well as the development and the production of music specials, reality series and documentaries.

During her tenure at Disney Channel, Treadwell oversaw the casting of all original movies including the critically acclaimed film, Northern Lights, starring Diane Keaton and the Emmy Award winning movie The Color of Friendship, directed by Kevin Hooks and featuring Lindsay Hahn. She oversaw series casting for Lizzie McGuire, Even Stevens and The Famous Jett Jackson (through which she helped launch the careers of Hillary Duff, Shia LaBeouf and Lee Thompson Young) and Mitchell Kriegman's Bear in the Big Blue house among others. While at Disney, she developed and was the creative executive in charge of the network's In Concert Series. She spearheaded 14 music specials for artists such as Britney Spears, Jessica Simpson, LeAnn Rimes, Johnny Lang, Backstreet Boys and 'N Sync.

Ms. Treadwell produced with Douglas Sills Oliver Goldstick's critically acclaimed musical, Dinah Was (starring Yvette Freeman of ER fame). She shared a nomination for both an Ovation Award and an NAACP Award for Best Musical. Dinah Was continued Off-Broadway to rave reviews.

She just completed post-production on her documentary 3 Sisters (with music composed by Michael Bearden). She is developing a feature based upon the comic book mini-series Black Tiger by John Hervey for director Bill Duke and she is producing and developing film, commercial and concert projects with director Hugo Pallete through his company Ones and Zeros Productions.

She earned her degree in English Literature from Princeton University. She is an avid equestrian and triathlete. She resides in Glendale, California and is currently writing a book about her experience working with young star talent.


<<->><<->><<->><<->><<->><<->><<->><<->>


STUDIO SINGING 101 by PRODUCER P.T. HOUSTON
Saturday, April 11th from 10 am to 1 pm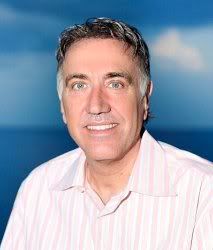 Studio singing is quite different from live performing. Learn the techniques the pros use to achieve excellent vocals. This class will be held in a recording studio where we will cover how to use proper mic placement, headphone position, vocal coaching and more . Each student will be able to record 1 song with top producer P.T. Houston. You can provide your own song or choose from our abundant catalog.

ABOUT P.T. HOUSTON, ENGINEER/PRODUCER
Houston is a seasoned recording engineer/producer who has spent the last 12 years in the trenches recording songs for the hit songwriters in Nashville. Houston is one of the top tracking engineers in town, and his clients trust him to get the sound they need so their songs can be pitched to stars like Tim McGraw, Lady A, Rascal Flats and many others. In music row's fast paced and demanding recording environment, Houston has honed his skills and is a master at creating demos that sound like records. His recordings have also helped several up and coming artists land their record deals. His background also includes recording in LA and New York, as well as touring the world as lead guitarist with legendary country star, Freddy Fender. He has played guitar for Randy Meisner from the Eagles, as well as Billy Swan, and Phil Everly from the Everly Brothers. He offers extraordinary backing vocals for his clients, acoustic and electric guitar, keyboards, drums and percussion when needed. He is multi-talented and has a keen ear for getting the best performance out of the artist. Clients credit "Off the Row" and Houston for getting the best tracks in town, definitely Nashville's best kept secret.

TOTAL COST: $95

To make a reservation please call Alan Dysert at: (615) 500-7661 or send an email: Alan@ActorsSchoolUSA.com.


<<->><<->><<->><<->><<->><<->><<->><<->>


BUILD YOUR WINNING ACTING REEL with TOP NASHVILLE AGENT, MELINDA EISNAUGLE
Monday & Tuesday Evening, April 13th and 14th from 7:00 to 9:00
Class Fee:$145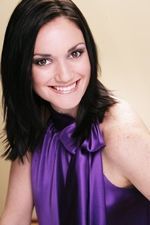 Let Melinda Eisnaugle, owner of The Avenue Agency, help you pick the right material and prepare to film your Winning Acting Reel.

Melinda's Reel Philosophy: "My take on reels is that they are better not done unless they are done in a stellar fashion. I see a lot of talent with really terrible or inappropriate reels and it just makes CDs pass over them altogether. A reel should keep some of the mystery that a movie trailer does and keep us asking for more."

Most students won't have taped scenes – BUT If students have taped scenes or monologues already- that material will be reviewed in the class to determine if it works to the student's advantage.
Students should bring in 3-4 monologues that are age/gender/type appropriate, along with their marketing materials. Melinda will pick which scenes will work best and provide feedback on preparing impressive footage that will get you booked!

Melinda can suggest shows or character types appropriate for students, as needed. Students are encouraged to bring in scenes and/or monologues that they like-and think fit them.

If you don't have the material that you want to use - you can find hundreds of monologues at: http://MonologueDB.com and http://WhySanity.net/monos

Good monologue books you can find on Amazon:

The Ultimate Auditon Book Vol. 1-4
Vol. 4 is 222 comedy monologues
By Irene Zeigler Ashton and Josh Capecci

As The Avenue Agency's director and agent, Melinda has been booking actors in movies, commercials, tv series, print work, etc., throughout the Southeastern region for over a decade.

Creating long standing relationships with her talent, national casting directors, producers, directors, and ad agents alike, Melinda is going to share with you what you won't ever see as a working talent -- behind the scenes of the industry!

To register please call 615-500-7661 or email: alan@actorsschoolusa.com


<<->><<->><<->><<->><<->><<->><<->><<->>


MASTERING THE AUDITION WORKSHOP: MASTERING THE AUDITION PROCESS
with REGINA MOORE OF MOORE CASTING
Saturday, April 18th from 9:00am to 4:00pm


You'll learn advanced audition techniques, scene work, improvisation, while learning what Casting Directors and Talent Agents really have to say."

"It can be difficult to relax when the actor walks through the casting door," says Moore. "This workshop helps each actor shed their fears and get comfortable as the casting room process is revealed." Come see it from the Casting Director's perspective. Regina offers her knowledge in a nurturing and positive manner creating a comfort zone for actors to excel. Regina relates to the actor regardless of whether they are a beginner or a professional. As an instructor, she is known for her ability to recognize potential and encouraging the growing actor with her straight forward, no nonsense approach.

Regina Moore has been in the entertainment industry for over 30 years. First an actress, Regina is now a casting director in the areas of film, television, commercials, print, music videos, and live performances. She is, without a doubt, the busiest casting director in this region. She casts feature films, TV pilots, commercials, music videos and all other areas of on-camera performance. This is a rare opportunity to be one of a small group to study and audition for this very in-demand talent specialist in an intimate and informal atmosphere.

TOPICS WILL INCLUDE:

· Advanced audition techniques
· Scene work
· Improvisation
· How casting directors and talent agents communicate
· Important relationships for performers
· Learning who you are professionally
· Promotional materials and marketing yourself
· First impressions
· Evaluations

CLASS WILL BE AT REGINA'S CASTING OFFICE

PRICE: $145.00

Please email Alan Dysert at alan@actorsschoolusa.com or call (615) 500-7661.


<<->><<->><<->><<->><<->><<->><<->><<->>


SINGER-SONGWRITER WORKSHOP with JANE BACH
Two Tuesday Evenings, April 21st and 28th from 7:00 to 9:30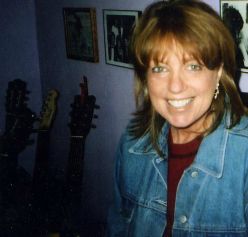 Jane Bach has been teaching this workshop in Nashville, New York City and Los Angeles for the past eight years to critical acclaim. She was born and raised in New York City and move to Nashville in 1982 to pursue a career and songwriting and was quickly signed to a publishing deal.

In a career that has spanned over 30 years with cuts by such notable artists as Tammy Wynette, Ray Price, Reba McEntire, Jo Dee Messina, Collin Raye and many many others, as well as TV placements, Jane brings her expertise in the crafting of a great song and her understanding of the music business to a new level for anyone interested in becoming a better writer. With Matraca Berg, she wrote the number one song "The Last One to Know" recorded by Reba McEntire (Billboard, Cashbox) and the number one song, "Just Enough Love" for Ray Price (Billboard Independent Chart). She has been nominated for a Viewers Choice award, a Grammy award, and a People's Choice award as well as earning multiple ASCAP awards.

Jane has had hit singles (among them, "Dare to Dream" for Jo Dee Messina) in this country as well as in Great Britain, France, Holland, Canada Japan and South America. A well-respected writer, teacher and producer, Jane is a member of in NSAU, Songwriters Guild of America and LA Women in Music.

Now signed to an LA publisher, working out of Nashville and Los Angeles, she's writing for TV as well as working with numerous young pop/rock and country artists. She works with Australian pop superstar, Nikki Webster and has travelled to Australia numerous times to work with Aussie singer/songwriters including Mandi Jarry Australian Idol Cosima DaVito. Jane's home base is in Nashville where she lives with her former Washington Redskin Gary Bach.

Cost: $125.00

To sign up for the class please call Alan Dysert at: (615) 500-7661 or send an email: Alan@ActorsSchoolUSA.com.


<<->><<->><<->><<->><<->><<->><<->><<->>


TV WORKSHOP FOR KIDS AND ADULTS with L.A. CASTING DIRECTOR TY HARMAN
Saturday and Sunday April 25th and 26th




Ty Harman has worked in various facets of the entertainment industry his entire career. Ty started in the business as an actor getting his SAG card at age 18 and was a member of the Sunday Company of the Los Angeles improv troupe The Groundlings. Ty transitioned behind the scenes first associate producing Cynthia Heimel's hit play A GIRLS GUIDE TO CHAOS starring Debra Jo Rupp and Ricki Lake at the Tiffany Theater in Los Angeles. Ty was also a development executive for Kim Basinger's Mighty Wind Production which was based at warner Bros.

Ty had the opportunity to learn the talent agency business from the legendary Ed Limato and became a talent agent at ICM. At ICM Ty's clients included Kiefer Sutherland, Dana Delany, Alfre Woodard, Annabeth Gish, Rebecca DeMornay, Ron White, Carrot Top and many others.

Looking for a more creative endeavor, Ty became a casting executive at the Fox Network working on such shows as 90210, MELROSE PLACE, ALLY MCBEAL and The X FILES as well as over 100 pilots. Ty has also been a casting executive at Universal Television and TNT where he headed up the series television casting department.

As an independent casting director, Ty's feature credits include AMERICAN PIE: BANDCAMP, THE SANDLOT 2 & 3 and BLOWING SMOKE. His Television credits include HBO's award winning mini-series GENERATION KILL, the Worlds AIDS Day MOW TRANSIT and the television series SHAKE IT UP, CRASH & BERNSTEIN, LIV & MADDIE and ZENDAYA'S new Disney Channel series SUPER AWESOME KASEY. Ty is also a casting consultant for NICKELODEON and is currently doing a nation wide search for the next big NICK STAR! His additional television credits include WAREHOUSE 13, ALPHAS, MALIBU COUNTRY, THE GAME, GIRLFRIENDS and too many pilots to mention.

Ty is passionate about educating actors and teaches all over the country. He is a grateful member of the Television Academy and the Casting Society of America.

Morning Group (KIDS): 9-12 both days | Afternoon Group (ADULTS): 1:30-4:30 Saturday and 1:00-4:00 Sunday

Your Career Investment: $195.00

To register please call 615-500-7661 or email: alan@actorsschoolusa.com


<<->><<->><<->><<->><<->><<->><<->><<->>


COMMERCIAL VOICE ACTING with JOE LOESCH!
Saturday, April 25th, 10:00 am to 5:00 pm


I used to be afraid of sharks! The bullies kicked sand in my face at the beach. The other guys were the cool guys. They got all the girls. Then I discovered voice-overs! Now look who's laughing! Today, those guys want to be me! I ate my vegetables and did my tongue-twisters. I practised until I was blue in the face. After many commercial spots, cartoon shows, audiobooks, dozens of awards, and the-girl-of-my-dreams later, they all think I'm the cool cat on the block! At least now when I go to the beach, my vacation is paid for! I did it!...You can too!

Seriously, Voice-Overs is a fun and exciting business! Maybe my story doesn't quite read like the one above, but I can tell you, it can be a very rewarding and lucrative business in deed!

Join me on this special Saturday and see what the life of a voice actor is like. We'll record commercial spots. You'll learn to make the microphone your friend. We'll discuss union and non-union jobs. Do you need an agent to get work? Find out how your demo becomes your calling card! You'll get a real workout on this day, plus you'll keep your audio clips.

Location: Joe's Studio - 5532 Maplesong Drive, Nashville, TN 37211

Price: $275

Call 615-500-7661 or send an email to: Alan@ActorsSchoolUSA.com to reserve your space.


<<->><<->><<->><<->><<->><<->><<->><<->>


ACTOR'S BOOTCAMP with CASTING DIRECTOR, HOLLY ALLEN
Saturday, May 2nd from 10:00am to 5:00pm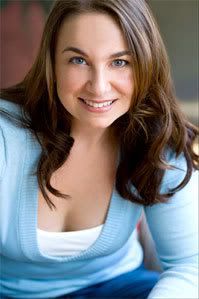 This intensive class is all about Doing, Doing, Doing!

No lecturing, No homework, No watching tapes back, No long feedback sessions.

Those things are valuable, but THIS class is Experiential and all about DOING as much material as you can!

After some fun warm-up games you will be given a number and assigned one of four stations where you will work in small groups on either commercials, industrials, or film scenes before performing them on camera and for the whole group.

Holly will give you direction, coaching, and feedback on each of the pieces you perform helping you to discover and refine the strongest choices.

If you want to stay on your feet, shake things up, work on 3-4 different types of material, and practice your skills for the camera then this is the workshop for you!

Holly Allen is a freelance Casting Director, Acting Coach, and Actor based in Chicago and Nashville. She worked for Film House, a large production company in Nashville, Tennessee for 13 years as their in-house Casting Director. She continues to cast projects on a freelance basis including commercials, industrials, and feature films. The film she cast last year, CHASING GHOSTS starring Frances Conroy, Tim Meadows, Robyn Lively, and W. Earl Brown (and a whole lot of awesome local Nashville talent) is currently making its rounds on the film festival circuit. She also cast the films DEADLINE (starring Eric Roberts) and did the local casting for NO REGRETS. She will be casting a series of SAG/AFTRA commercial spots for the Dept. of Defense in late Jan. 2015 in Nashville.

Holly also runs sessions for PR Casting in Chicago who casts for television series, commercials, industrials, and feature films. She auditions and casts hundreds of actors every year for a variety of projects for clients all over the country and continues to keep her eye out for new talent to use in the future.

She began teaching in grad school where she received her Master of Fine Arts degree in Acting and hasn't stopped teaching since. She has taught at universities, colleges, independent acting schools, and private lessons for over 17 years. She has been conducting workshops for The Actor's School for many years now and loves teaching!

Holly is also a professional actor and is hired for films, commercials, industrials, theatre, and voiceovers. Being a performer herself, she strives to create a fun and safe environment in all her workshops where students feel comfortable to explore the craft of acting. She believes that actors must learn to trust themselves in order to reduce their fear and she gives her students permission to make mistakes in order to take bigger risks. It takes courage to get up in front of people and be critiqued; this is a supportive class to explore, experiment, work, and leave with more knowledge, tools, and confidence.

Each student will have the opportunity to work on-camera with detailed direction and feedback. She also gives each student a 4-page handout with tons of tips, advice, local acting websites, books to read, union info, and local agency information.

What Students are Saying:

"I LOVED Holly's class on Saturday...she is the perfect combination of honest, knowledgable, encouraging and empowering to actors. I learned SO much and can't wait to apply the things I received from her. It's obvious that she is genuinely passionate about teaching and helping actors reach their potential." - Kate S.

"Thank you for your truthfulness and kind words of wisdom - it's definitely a different breed!" - Susan J.

"Your class was brilliant and has by far been my greatest learning experience. I will highly recommend your class to others." - Janel S.

"Thank you for the invaluable auditioning techniques you taught us on Saturday. I have an audition on Monday and I plan to incorporate many of them. The class has already boosted my confidence ten-fold." - Missy W.

To find out more about Holly Allen visit her website at To find out more about Holly Allen visit her website at hollyallenonline.com.

Class fee: $145

To make a reservation call 615-500-7661 or email: Alan@ActorsSchoolUSA.com
www.ActorsSchoolUSA.com


<<->><<->><<->><<->><<->><<->><<->><<->>


THE AUDIOBOOK WORKSHOP with JOE LOESCH
Saturday, May 2nd from 10am to 5pm

A Billion Dollar Business!


Learn about the world of Audiobooks from Award Winning Voice Actor, Spoken Word Producer & Author, Joe Loesch.

Discover the techniques that win auditions and what is required in this long form reading industry. Joe has been producing and narrating audiobooks for 25 years. His experience will guide you through the process and quite possibly to your first audiobook project.You'll be reading from your favorite books, which you'll bring to the workshop. We'll work with novels, self help, fiction, non-fiction, children's books and history. You'll learn how to make your character stand apart from the narrator. Develop your character's attitude! Learn how to find work within the publishing world and how to market yourself as an audiobook personality.

Joe Loesch has produced hundreds of audiobooks for authors such as, Beth Moore, Bill Hybels, Jimmy Carter, Zig Ziglar, Robert Schuller, Jon Acuff, Dave Ramsey and many others. For publishing companies such as, HarperCollins, Thomas Nelson, Pacific Press, University Press, Zondervan, Guideposts, Mission Audio, Oasis Audio, Toy Box Productions, Dalmation Press, Ideals Publications, Warner Brothers and dozens of others. Joe owns his own line of audiobooks under Readio Theatre, LLC. You can check out his line of audiobooks at NewWayToRead.com

We'll record live in the workshop and you'll be coached by one of the busiest spoken word producers in the industry! The audio you record on this day is yours to keep! Plus, everyone goes home with one of Joe's award winning audiobooks!

Class Fee: $275

Location: Joe's Digital Home Studio 5532 Maplesong Dr., Nashville, TN 37211

Call 615-500-7661 or send an email to: Alan@ActorsSchoolUSA.com to reserve your space.


<<->><<->><<->><<->><<->><<->><<->><<->>


VETERAN HOLLYWOOD CASTING DIRECTOR MELISSA SKOFF TEACHES YOU
HOW TO BOOK THE JOB
Saturday and Sunday May 16th and 17th


Melissa Skoff is a Veteran Casting Director with 100+ feature & TV credits to her name and is also an established Acting Coach who teaches one of the top ongoing Cold Reading and Audition Technique Classes in Hollywood.

Melissa's career began at Warner Bros. where she cast features and TV. She became an Executive at Warner Bros. Television casting such hit series as "The Dukes of Hazzard" along with many other TV pilots, series and movies. She was also the Sr. Executive in Charge of Talent and Casting for Fox Broadcasting's "Fox Night at the Movies" division where she gave big opportunities early in their careers to some of today's biggest stars including Jim Carrey, Ben Stiller, Bryan Cranston, and Paul Reiser. She also discovered Catherine Bell and cast her in the hit series, JAG.

Additionally, she helped the early careers of such stars as George Clooney, Jennifer Aniston, Vince Vaughn, Julia Louis-Dreyfus and David Spade, to name a few. She was also named one of Hollywood's Top 20 Television Casting Directors and has been featured in numerous books and publications including Variety, The Hollywood Reporter, and even in overseas magazines.

Melissa was a Talent Producer on a sketch comedy pilot presentation called "The Mens' Room, Associate Producer/Casting Director on the family Xmas film "Elf Man" and Co-Producer /Casting Director on a new film called "The Mule". She also just completed work on "China Bigfoot: The Legend of Yeren", "The Perfect Wave" which is a Christian, surfing movie based on a true story, and "The Wonder" which has an international cast including Karl Urban, Toni Collette and Willow Shields from "The Hunger Games". Melissa is currently casting several projects including a feature to be shot in So. Africa and an animated project, She has some very interesting projects lining up for this year as well!

Melissa has been a successful Acting Coach for almost as long as she's been casting. She holds a degree from UCLA's School of Theater, Film & Television and studied acting from top Hollywood coaches, allowing her to create a method on how to get the job that works! She will cast each student in a scene and will give you the answers to the quiz as to how to create the most effective auditions that can get you the job. Ultimately, no actor books a job who doesn't impress the producers, directors, studio & network execs whose projects depend on hiring the best cast available. Having cast and directed thousands of actors, Melissa will show you how to set yourself apart from the others!

The Actor's School is very fortunate that she has agreed to do two days of casting workshops. There will be two groups of sixteen students only. One group will be in morning sessions on Saturday and Sunday. The other group will be in afternoon sessions on Saturday and Sunday. The morning sessions will be from 9am to 1pm both days and the afternoon sessions will be from 2:30 to 6:30 both days.

If you want this kind of exposure and training, don't wait too long to sign up. The spots will go very quickly. Payment for the workshop will need to be received one week prior to the workshops.

TOTAL COST: $195 for the two-day workshop

AM Group 9-1 | PM Group 2:30-6:30

To make a reservation call 615-500-7661 or email: Alan@ActorsSchoolUSA.com
www.ActorsSchoolUSA.com


<<->><<->><<->><<->><<->><<->><<->><<->>


FIND YOUR CHARACTER VOICES FOR ANIMATION AND AUDIOBOOKS!
Saturday, May 30th 10:00 to 5:00


Character Voice Development for Audiobooks and Animation.

Find out what it's like to be a character voice actor! Learn from Joe Loesch an award winning character voice actor and one of the busiest voice actor's in the business. This workshop will be a real eye opener! You'll build your confidence every step of the way! Learn what ADR and looping is all about as you replace cartoon voices from a scene from the movie "CARS"! Discover the range of your voice and find characters hidden within. Learn to determine how a character voice should sound based on photos and/or illustrations. Discover how characters are built on attitude. Find out how narrators go from character to character and back to narrator when sharing a fascinating story. Your confidence level will skyrocket on this day! Guaranteed to be one of your most enjoyable days ever!

Joe Loesch is an award-winning producer, author, teacher, actor, model, and voice-over talent. Born in St. Louis, Joe moved to Los Angeles when he was twelve. He studied acting at the Pasadena Playhouse under the direction of the late Agnes Morehead of Bewitched fame. Joe was nominated 'Spoken Word' Producer of the Year by AFIM Indy Awards. He has won multiple Silver Microphone and Crystal Jade awards. He won the Early Childhood News Directors Choice award. His "Abraham Lincoln Logues" book with audio was voted as a top ten children's book by Chicago Parent Magazine and is now available at Ford's Theatre, Washington, DC. Starring in dozens of TV commercials, Joe has endorsed Sun Sweet Prunes with Barbara Mandrell, Kentucky Fried Chicken, Toyota, Philips Magnavox, and many more. Joe and his wife, Lori, currently own and operate, Readio Theatre, LLC, an audiobook production company in Nashville, TN.

Cost: $275

Call 615-500-7661 for more information or email Alan Dysert at alan@actorsschoolusa.com


<<->><<->><<->><<->><<->><<->><<->><<->>


THE ACTOR'S SCHOOL OPENS NEW SCHOOL IN BOWLING GREEN, KY!

NEW! ACTING FOR THE CAMERA 2-DAY WORKSHOP
with VETERAN SOAP STAR OF ALL MY CHILDREN, ALAN DYSERT
Saturday, Date: TBA from 10:00-2:00 and Sunday, Date: TBA from 1:00-5:00
The New SKyPAC - Southern Kentucky Performing Arts Center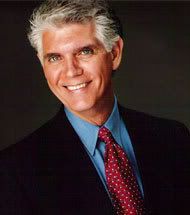 In this workshop, Alan focuses on the realities of acting in front of a camera whether it is for a film, a soap opera, a situation comedy, a commercial or a music video. As acting for the camera is very different from acting for the stage, it is essential that anyone wishing to pursue a career as an actor learn the hows and whys of acting for the various mediums. Students work with scripts from films, sitcoms, soap operas and commercials as well as participate in improvisation exercises.

Alan Dysert, best known in the United States as "Sean Cudahy" on ABC-TV's top-rated soap opera, All My Children, was a full contract player for five years, performing in over 500 episodes. Alan's portrayal of this character put him on the cover of "People Magazine" and made him a very much in demand guest on such national shows as Regis and Kathie Lee, Sally Jessy Raphael, The Merv Griffin Show and The Mike Douglas Show as well as all the major talk shows at ABC affiliates across the United States. The shows Alan did for All My Children are still playing in many countries outside the U.S. Not restricting his career to soap opera, he has appeared in national commercials, prime time television, and film. Alan was cast in two feature films last year and has served as Executive Producer on four other feature films. Alan also directs commercials and produces music videos.

Alan brings years of practical experience as a working actor and film producer to these workshops designed to educate students regarding realistic and usable approaches to acting and the business of acting. He uses frequent performance in front of the camera for all students to help them become more comfortable and relaxed with the on-camera process. Having spent twelve years in Los Angeles, six years in New York and a great deal of time in Chicago and Nashville, Alan teaches his students how to get started in the business as well as finding work in all of the major markets.

Alan trains actors and performers in many cities including Chicago, Miami, Atlanta, Nashville, Memphis, Indianapolis and others. In Nashville, he has made notable contributions as the acting coach to the country music stars. He prepares recording artists for their music videos and consults their record companies on television projects and performance development.

Alan's approach not only enhances the seasoned talent's performance with additional training, but also provides those with little or no acting experience a non-threatening environment for acquiring the skills that will prepare them for future performance in front of the camera.

Saturday, Date: TBA from 10:00-2:00 and Sunday, Date: TBA from 1:00-5:00
Classes will be held at The New SKyPAC - Southern Kentucky Performing Arts Center.

Total cost for the weekend workshop: $175

To make a reservation call 615-500-7661 or email: Alan@ActorsSchoolUSA.com


<<->><<->><<->><<->><<->><<->><<->><<->>


THE ACTOR AND DIRECTOR: CREATING THE CHARACTER
with Director Ralph E. Portillo
Weekend Workshop - DATE: TBA, Morning & Afternoon Groups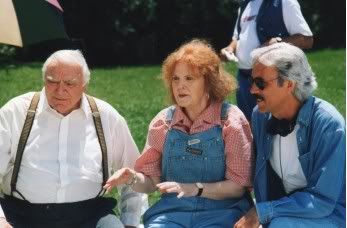 Academy Award winner Ernest Borgnine, Academy Award nominee Eileen Brennan, Dick Van Patten, Mario Lopez, John Savage, Richard Roundtree, John Schneider, Nick Cassavettes, Jeremy London, Bo Hopkins, Billy Burke, Maury Chaulkin, Corey Haim, Alan Dysert, and Jason Hervey are but a few of the many talented actors who have worked under Ralph's direction.

Ralph brings to the table extensive experience working with actors in all aspects of the profession from live theatre to television and film. His thorough knowledge and experience of the filmmaking process is a benefit to anyone who works with him. His love, enjoyment, and respect of the craft is contagious.

His films have won awards at the New York Film Festival, Worldfest Houston, The Flagstaff International Film Festival, The Charleston International Film Festival, and The Foursite Film Festival. He has also been the recipient of the Cindy Award, Telly Awards, Aurora Award, Millenium Award, the Davey Awards and the Accolade Awards.

Ralph is a member of the Directors Guild of America and the Academy of Television Arts & Sciences.

There will be two groups of fifteen students. One group will be in morning sessions Sat & Sun. The other group will be afternoon sessions on Sat. & Sun. The morning sessions will be from 9am to 1pm both days and the afternoon sessions will be from 2:30pm to 6:30pm both days.

Payments for the workshop will need to be received four days prior to the workshop.

TOTAL COST: $195 for the 2-day workshop.

DATE: TBA

AM Group: 9:30 - 1:00 | PM Group: 2:30 - 6:30

To make a reservation please call Alan Dysert at: (615) 500-7661 or email: Alan@ActorsSchoolUSA.com.


<<->><<->><<->><<->><<->><<->><<->><<->>


AN INTRODUCTION TO IMPROV COMEDY with SPROCKET IMPROV
with BARRY McALISTER and CINDY CARTER
Tuesday Evening, DATE: TBA from 7:00 to 9:00pm

SPROCKET IMPROV - with Barry McAlister and Cindy Carter... two long-time area improv favorites!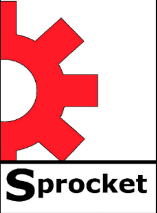 You've seen it on TV, and you've been hearing about others doing it- so why not jump in and give it a try! Come play and have fun with Improv Comedy, in this one-night introduction to the art form that helps people be more efficient at work, gets the creative mind going, AND is great free-flowing FUN!

The class will explore the basics of thinking quickly on your feet, the fundamentals of playing improv games, and the underlying mindset behind doing long form improv. This workshop is a great introduction to the basics that can help you get a taste improv and learn some of the fun uses it offers. Actors will pick up fundamental tips on better auditions and performances, presenters can get an edge on making that big pitch, and uptight sticks-in-the-mud will loosen up and have a great evening of free-form fun!

SPROCKET IMPROV is Nashville's newest improv company, formed by Barry McAlister and Cindy Carter - two of the areas most seasoned improvisers. Barry will be teaching the May workshop.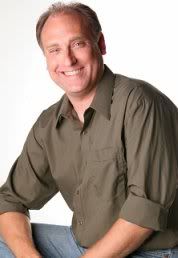 Barry McAlister is a long-time actor and entertainer who has studied at Chicago's The Second City- best known for his improv character work and for his fun roles in videos and commerial, such as "the dead guy" in Joe Diffie's "Prop Me Up Beside the Jukebox" and the dancing hunchback in KT Oslin's "Come Next Monday." He also hosted "Frightmare Theater" on Nashville TV, and produced the family stage show "Juniper Junction."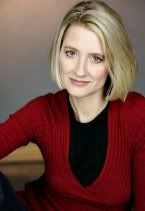 Cindy Carter is an actress and improviser who has performed with many regional improv groups such as "Capitol City Improv", "Glue", "Happy Nowhere" and "Improv Nashville". She is also the co-founder and former artistic director for "Music City Improv." Cindy has studied improv at Chicago's Second City and Annoyance theaters. When Cindy isn't pursuing her improv passion, she is hard at work as a Tennessee AP award winning and 5-time Emmy nominated journalist for Fox 17 News.

SPROCKET Improv is Nashville's premier improv company, performing local shows in Nashville, teaching improv classes, and conducting corporate and event workshops.

TOTAL COST: $45

Tuesday Evening, DATE: TBA from 7:00 to 9:00pm

To make a reservation please call Alan Dysert at: (615) 500-7661 or send an email: Alan@ActorsSchoolUSA.com.


<<->><<->><<->><<->><<->><<->><<->><<->>


INTERMEDIATE / ADVANCED ACTING WITH THEATRE ARTIST SARA SHARPE
Intermediate/Advanced Acting with theatre artist Sara Sharpe
Date TBA, Sunday Evenings from 7-9pm Six-Week Class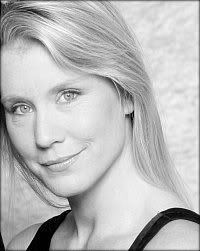 Class will conclude with an informal performance for an invited audience. (During regular class time.)

Delve into the craft of acting with theatre artist Sara Sharpe. This class offers serious and in depth actor training for intermediate and advanced students in a supportive learning environment, using both scene study and monologue formats (as well as improvisation). This course offers sophisticated work on truthful interaction in relation to script analysis. Students should be prepared to do some work outside of class.

Class/rehearsal time will be devoted to the usual suspects: vocal training and movement, emotional memory, sensory memory, circumstance, objective, obstacle, and script analysis. Additionally, students should be prepared to take their individual work a step further. "The work of an actor, " according to Sara, "is sacred. Actors have the ability to tell the stories that most need to be told and to give voice to the voiceless." Learning to put your attention on something more important that the success or failure of your own performance leads, inevitably, to your best performance. For the serious student only; come prepared to push yourself.

ABOUT SARA SHARPE

"Sara Sharpe is at the very core of vital dramatic activism, powerfully forging theatrical experiences on global human issues with pure spiritual conscience."
Andy Van Roon
Film Nashville

"I met Actor/Activist Sara Sharpe while performing at a function for my friend, Actor/Director Sean Penn, in 2002. I have since been fortunate enough to have assisted her, in a small way, with her passion of educating artists about how to inform the public about vital social and political issues. One only has to see her in performances such as 'The Exonerated' to understand that this is a very special human being."
Respectfully, Arthur Godfrey, Singer/Songwriter

"It is refreshing to meet an artist/activist such as Sara Sharpe; she is a visionary who believes in the power of theatre to inform public debate about relevant social issues. In viewing events produced by Sara at BroadAxe, we are not merely entertained, but enlightened, challenged and motivated to take social or political action. The Nashville theatre community is blessed with her presence and is stronger because of her artistry."
Keith Martin
ARTS Action Research
Charlotte, North Carolina

Sara is the co-founder and former Artistic Director of the BroadAxe Theatre in Nashville, Tennessee. (Best New Theatre Company, 2001 Nashville Scene).

Nashville audiences will remember Sara as Karla in Steve Earle's 2002 world premier of Karla. (2002 Tennie award, Best Actress) Sara's other favorite roles include Sunny Jacobs in The Exonerated, Mae in Maria Irene Fornes' Mud, and Rebecca in Breakfast with Arty (Nashville Film Festival, 2000). Additional credits include Vinegar Tom, Conversations in a Time of Terror (co-author, director), and Heathen Valley.

Sara is also the creator of FESTIVE REVOLUTION: Art and Activism in the Twenty-first Century, a not for-profit organization dedicated to helping artists mobilize their art and their fan base for social and political change through ongoing educational programs and activities.

FAIRVIEW, Sara's long awaited documentary/docudrama debuted at the Dark Horse Theatre on March 26, 2007 and is currently in pre-production to complete filming.

Sara has spent three summers with the New York State Defenders Association as a communications coach for the Basic Trial Skills Institute. Most recently she launched SHARPE COMMUNICATIONS offering presentation coaching (applying the disciplines of the theatrical stage to the public arena) for lawyers, executives, artists, politicians, and anyone involved in public speaking.

www.sharpecommunication.com

DATE: TBA, Sunday evenings for 6 weeks
TIME: 7-9pm
TOTAL COST: $195

To sign up for the class please call (615) 500-7661 or send an email to: Alan@ActorsSchoolUSA.com.


<<->><<->><<->><<->><<->><<->><<->><<->>


INTRODUCTION TO FILMMAKING Steve Horswill-Johnston
Overview Of Filmmaking And The Creation Of Your Own Short Film
Dates TBA – 7:00 to 9:00 pm (6 Tuesdays)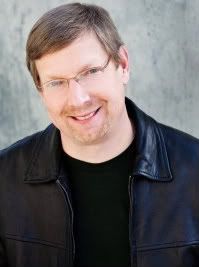 You may have the creativity and motivation, but do you have the ability to make a short film? This is the ideal introduction to the reality of filmmaking for people who need to balance their interest with work or other commitments. The course is for students with little or no filmmaking experience who want to learn a basic understanding of the entire film creation process. Each student will work in a team to produce their own short film.

Over six-sessions the course covers the basic aspects of filmmaking, including; story and script development, pre-production planning, shot-lists and storyboarding, directing, lighting and editing. The class will also tour a working studio in Nashville.

Taught by local producer and actor Steve Horswill-Johnston, students will gain an understanding of the process of making films.

ABOUT STEVE HORSWILL-JOHNSTON

Total cost for the six-week course: $295 (plus a $30 materials fee)
Date: TBA - 6 Tuesdays
Time: 7:00 - 9:00 pm
Location: The Actors School
To register, call The Actors School 615-500-7661 or email: Alan@ActorsSchoolUSA.com.


<<->><<->><<->><<->><<->><<->><<->><<->>


DON'T CHOKE WHEN IT COUNTS!
THE MENTAL GAME with Pro Stuntman and Performance Consultant BRIAN HITE, M.S.
Date: TBA from 10am to 1pm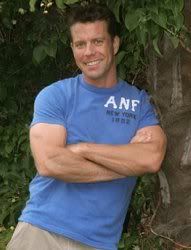 This training focuses on the mental aspects of performance and the development of mental toughness skills that are crucial to performing under pressure. Have you ever felt distracted, nervous, fearful, un-confident, or distracted by negative thoughts leading up to or during the audition process? These are all very typical reactions to stressful situations that affect every actor, every time he or she steps in front of a casting director, producer, and/or director. They are the completely expected and natural effects of performing under evaluation with important outcomes and nothing to be ashamed of. What really matters is how the actor has prepared himself or herself to handle those reactions.

To really be prepared, you must:
• Learn to maintain confidence in the face of a business in which rejection is the rule rather than the exception.
• Learn to sustain attention when there are so many distractions pulling your focus in multiple directions, both during an audition and on set.
• Develop and experience a sense of calmness, composure, and flow in the face of challenges and obstacles, knowing that you have the preparation and skills to thrive under any circumstance and in any situation, whether during auditions or on set.

Our training puts deliberate focus on the performance of auditions, where mental and emotional challenges are encountered, but provides a structure by which the same skills can be applied to any performance. We give you an opportunity to build the mental toughness approach that is a requirement in the nerve-racking career that you passionately pursue. We instruct you on how to develop and make mental toughness skills your own and then provide practical application of them to every aspect of your world. We are Avid Performance Consultants, and have taught this area of expertise to many domains of elite performance including athletics, performing arts, test taking, and emergency services. We, specifically, optimize our clients' performance by effectively enhancing their confidence, perceptions, energy, and motivation before, during, and after an event and through the most difficult challenges of their careers. In addition, and possibly most importantly, we have personally experienced the very real demands of performing under pressure, believe without an ounce of doubt, that our accomplishments are largely due to the focus and control that mental training techniques have provided us over the course of our careers. We encourage you to come to learn new skills… come to learn from people who have actually applied these tools and skills.

THE PERSONAL BENEFITS TO YOU WILL BE:
• Performance that is consistent under pressure
• More confidence to rise to the occasion
• Development of focus amidst distractions
• Maintaining calm & composure in the face of challenges

THE CLASS IS DESIGNED TO BENEFIT STUDENTS BY:
• Being based on a proven structured approach to mental skill development
• Providing opportunities to personalize the mental skills techniques
• Guiding you through the application of learned skills in real-world situations

AVID PERFORMANCE CONSULTANTS HAVE EXPERIENCE AND ATTRIBUTES OF:
• Working with athletes, soldiers, and performing artists
• Personally applying mental skills to elite level swimming, stunts, and every aspect of our lives
• Learning from our vast experience teaching and applying these skills at all levels of performance

ABOUT BRIAN HITE, M.S.
Brian holds a Master's degree in Sport Psychology, and in addition to being a stunt coordinator, Brian has performed stunts in television shows and films such as Castle, Hawaii Five-O, Numbers, 24, General Hospital, Buffy: The Vampire Slayer, Star Trek Voyager, The Last Godfather, Twilight, Twilight: Breaking Dawn, Fast and the Furious 3, Green Hornet, Children of the Corn: Dweller, The Big Bang, The Island, The Mimic 2, and many, many others.

Date: TBA from 10am to 1pm

TOTAL COST: $195 for the two-day workshop

To make a reservation please call Alan Dysert at: (615) 500-7661 or send an email: Alan@ActorsSchoolUSA.com.


<<->><<->><<->><<->><<->><<->><<->><<->>


"THE NEW "90210" & "WITHOUT A TRACE" CASTING DIRECTOR, LONNIE HAMERMAN'S
AUDITION WORKSHOP - Saturday & Sunday, Date: TBA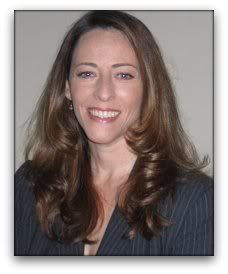 Lonnie's TV casting director credits include the comedy series "Monk" for which she was nominated for an Emmy Award, "Buffy The Vampire Slayer" and the syndicated series, "The Spies". Ms. Hamerman has cast several independent features including, most recently, "50 Ways To Leave Your Lover", which premiered to sold out audiences at the 2004 Tribeca Film Festival in New York. Last year she worked on the Universal Studios feature, "The Perfect Man", starring Hilary Duff. Currently, Lonnie was casting the CBS series, "Without A Trace" for three seasons. Her latest project has been casting on " The New 90210"series. Yes, they are going to do it again.

Lonnie also cast the new J.J. Abrams Pilot. J.J. Abrams is the creative force behind "Lost" and he directed "Mission Impossible 3".

Lonnie is currently casting a new pilot for superstar producer Jerry Bruckheimer ("CSI: Miami", "Cold Case", "CSI: NY", "Without a Trace", "National Treasure: Book of Secrets", "Pirates of the Caribbean: Dead Man's Chest", "National Treasure", "Pirates of the Caribbean: The Curse of the Black Pearl", "CSI: Crime Scene Investigation", "Black Hawk Down", "Pearl Harbor", "Remember the Titans", "Gone in Sixty Seconds", "Enemy of the State", "Armageddon", "Con Air", "The Rock", "Bad Boys", "Days of Thunder", and more).

There will be two groups of fifteen students only. One group will be in morning sessions Saturday and Sunday. The other group will be in afternoon sessions Saturday and Sunday. The morning sessions will be from 9am to 1pm both days and the afternoon sessions will be from 2:30 to 6:30 both days.

If you want this kind of exposure and training, don't wait too long to sign up. The spots will go very quickly. Payment for the workshop will need to be received one week prior to the workshops.

TOTAL COST: $175 for the two-day workshop
Weekend Workshop - Date: TBA

To make a reservation call 615-500-7661 send an email: Alan@ActorsSchoolUSA.com.


<<->><<->><<->><<->><<->><<->><<->><<->>


MUSICAL THEATRE: VOCAL WORKSHOP with JULIE FORESTER
Two Mondays, DATE: TBA from 6:30-9:30 pm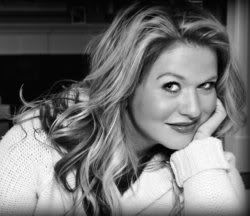 These group classes will focus on the basic understanding of Acting Lyric through Song. I will pass on the fundamental technique an aspiring Musical Theatre performer will need as it applies to where they are at in their journey. We will tackle basic Musical Theatre audition technique, but will concentrate mainly on getting to the Heart and Truth of the character each student chooses in regards to their piece. I will spend time on helping bridge the gap that can exist between Monologue or Lyric and Singing, so that each character comes to Life.

We will also focus on fundamental vocal performance technique. The foundation of the voice is related to Breath, Control and Support. I will pass on a variety instrumental exercises and practices that will insure a Long and Healthy vocal life.

We will have an accompanist at the classes.

ABOUT JULIE FORESTER

Julie Forester, from Houston, TX currently has a writing deal with Starstruck Entertainment Texoma Ten Music Publishing in Nashville. She has released 2 EPs currently for sale. Her EP "Dance With Me" has received rave reviews in the UK magazine "Maverick" and BOTH albums received high praise in the "Music City News". Julie has been featured as "Artist Of The Week" on LOCM digital radio a number of times and can currently be heard on International & National radio on Brady Seals (of Little Texas) produced artist, David Bradley's smash radio single "Soak It Up" and artist Coles Whalen's album "The Whistle Stop Road".

Julie just finished a summer tour where she opened for such artists as Phil Vassar, Josh Gracin & Lee Brice and now continues to play as a solo artist locally and on the road with the "The Nashville Songbirds". Last fall she toured Ireland and Scotland with Irish sensation Colm Kirwan, and Can U Duet's Joey & Rory. In the UK her single "Feelin The Fall" was released to UK Country Radio and peaked at #16 on the HOTDISC Country Charts. She has also toured Europe playing "Eva Cassidy" in a musical play about her life and on the West End stage in the Olivier Award winning production of "Ragtime" in London, England. She holds a Master of Arts Degree from New York University in Musical Theatre and Performing Arts Education.

Two Mondays, DATE: TBA from 6:30-9:30 pm

Class Fee: $125

Call Alan Dysert at 615-500-7661 or email: Alan@ActorsSchoolUSA.com


<<->><<->><<->><<->><<->><<->><<->><<->>


AUDITIONING FOR THE CAMERA WITH ROBIN DAUGHERTY
Monday Evenings, DATE: TBA from 7:00 to 9:00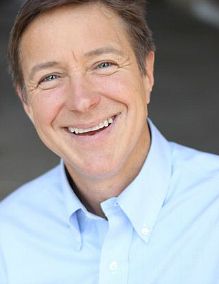 For the past 25 years, Robin Daugherty has been taping auditions and coaching actors at talent agencies, production companies, and casting agencies, in Minneapolis, New York, and Nashville, as well as having some very famous private clients. (He has done this over 10,000 times…)

Each year, Robin organizes a panel at the Nashville Film Festival, discussing the "Art of Auditioning." A Nashville native, Robin's acting adventure started at the age of 6, with an appearance at Chaffin's Barn Dinner Theatre, which his uncle John had started a year earlier. That same year, Robin was hired on as a recurring cast member on the "Romper Room" kids' show. At age 11, Robin became a member of the Tom Tichenor Marionette Troupe, and at 14, he received a Young Filmmaker's Commendation from the Sinking Creek Film Festival, which evolved into today's Nashville Film Festival. Since then, Robin has worked in many areas of film, television, and theatre production. Currently, Robin can be seen in a handful of TV commercials, a Thompson Square music video, the pilot episode of Lesley Surdi's new sitcom, GRATUITY NOT INCLUDED, episode 304 of ABC's NASHVILLE, as well as the films CHASING GHOSTS and PATERNITY LEAVE, both due out in 2015. Robin has studied at the Guthrie Theatre in Minneapolis, and holds a Bachelor's degree in Psychology from Vanderbilt University.

Your Career Investment: $175.00


To sign up for the class please email: alan@actorsschoolusa.com


<<->><<->><<->><<->><<->><<->><<->><<->>


FOR KIDS ONLY: ACTING IN COMMERCIALS with ALAN DYSERT
Two Fridays 4:30 to 6:30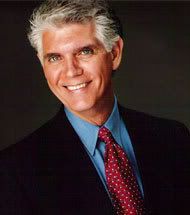 This 2-session workshop will be very comprehensive look at commercials and commercial acting styles with lots of on-camera commercial work.

>> GET YOURSELF NOTICED <<
In the second class we will make a videotape of all members of the class and it will be sent to five agents and five casting directors.

Actors in the United States make more money from commercials than in all movies and television combined. This is an area where you really need to know what you're doing. Being a good actor isn't enough. Commercials are a different game. The competition is skilled. Winging it won't get you there.



TOPICS TO BE COVERED:
·Commercial Forms
·Acting Styles in Commercials
·Character Spokesperson
·Interviews and Auditions
·Getting Booked
·One-Liners
·Voice-Over
·Relationship to the Camera
·Product Handling

THERE WILL BE NO MORE THAN TWELVE ACTORS IN THE CLASS

REGISTRATION FEE: $135

To make a reservation call 615-500-7661 or email: Alan@ActorsSchoolUSA.com


<<->><<->><<->><<->><<->><<->><<->><<->>


STUDENTS CAN START ANY TUESDAY - 11am to 1 pm
ALAN DYSERT'S DAYTIME 6-WEEK ACTING CLASS FOR FILM & TELEVISION


Alan works with all levels of performers from beginners to the most advanced. The daytime class provides a scheduling opportunity for students to receive the same instruction as the evening classes. The next six-week session begins on Tuesday, October 29th from 11am to 1pm.
Everything done in class is recorded on video so students can review their work at home. Alan has used this teaching method for many years and it has really paid off for his students who are working every day on film, television, commercials, music videos and stage. Students work with scripts from films, soap operas, sit-coms and commercials as well as participate in improvisation exercises.

Alan's approach not only enhances the seasoned talents' performance with additional training, but also provides those with little or no acting experience a non-threatening environment in which to acquire initial practice and beginning skills to prepare them for future performance in front of the camera.

The only thing a student needs to bring is a blank VHS videotape.

The total cost for the six-week class is $195.00.

Six Tuesdays from 11am to 1pm (Start any Tuesday).

To make a reservation call (615) 500-7661 or email: Alan@ActorsSchoolUSA.com


<<->><<->><<->><<->><<->><<->><<->><<->>


Two Monday Classes from 7:00 to 9:00 pm, DATE: TO BE ANNOUNCED
CAREERS IN THE CHRISTIAN MUSIC INDUSTRY with Luke Gambill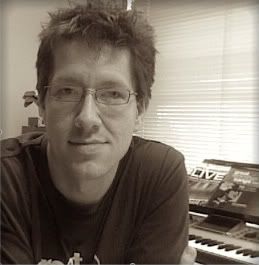 Luke Gambill is the Creative Director and Producer for Brentwood-Benson Music and its worship label, GreatWorshipSongs.com. His daily life is driven with developing new songs and projects while, depending on project needs, operating as A&R director, producer, arranger and orchestrator. Prior to Brentwood-Benson, Luke was Creative Manager/A&R for Integrity Music's Worship Resources Division while also traveling as a clinician and touring musician for Integrity's Seminars4Worship events held across the country. His education includes Southeastern University (B.A. in Music), Liberty University (M.A. in Religion with emphasis in Worship Studies), Integrity Worship Institute (Cert. Worship Studies) and Berklee College of Music (Music Industry). Multiple Dove nominations and awards have been received through his creative input and involvement. Through the years, Luke has worked in several aspects of the Christian Music Industry: copyright, touring, marketing, and creative. Luke and his family are actively involved at Thompson Station Baptist Church.


CAREERS IN THE CHRISTIAN MUSIC INDUSTRY
What are they, Who are they, Where are they, Why are they?

Have you ever dreamed of using your talents and gifts in the Christian music industry? Not sure what positions are available? Ever wondered what A&R means and what this guy does? And an engineer conducts a train – but what is a Recording Engineer and a Mix Engineer? Today's Christian music industry contains many positions – some are experience and education specific, but some can be learned hands on. During this two-hour workshop, Luke will share with us the many various career aspects of the industry.

TOPICS WILL INCLUDE:
· What careers are available?
· Is there certain training required?
· What are the challenges of being a session singer/player?
· I'm not a singer or player, are there careers for me?
· Should I do an internship?
· What's more valid: what you know vs. who you know?
· Where can I find potential job listings?

DATE: TO BE ANNOUNCED
Time: 7:00 - 9:00pm

Cost: $70
Call Alan Dysert at 615-500-7661 or email: Alan@ActorsSchoolUSA.com


<<->><<->><<->><<->><<->><<->><<->><<->>



TV HOSTING BOOTCAMP with LESLEY SURDI
Monday, Date TBA from 6:30 to 9:30


This TV hosting bootcamp intensive is all about taking the basic skills of hosting to the next level. All levels are encouraged to attend but be ready to think on your feet and dodge curve balls. We'll start with quick exercises to get your brains thinking like a host. You will then be paired up for more co-hosting practice as well as learn how to use the Telepromter. For the grand finale you will write your own copy, perform it like a real audition, and then Lesley will sit down with you and watch your tape back and give you feedback. Ten to fifteen minutes will be dedicated to each student to watch their tape back, discuss the next steps, and go over any headshot or resume material you may have. This class is great for actors too, it will help strengthen your commercial auditions!

Come prepared to work hard, have fun, learn, and ask questions. This is a class you won't want to miss!

ABOUT LESLEY SURDI
Lesley Surdi has been called "Giuliana Rancic meets Tina Fey, but 10x better" and her former mentors have said "Lesley is fun and spunky and brings life to anything she's Hosting. She has great confidence, no matter what the topic and she has an even better delivery." Upon graduating from Indiana University, Lesley set her sights on Los Angeles. Initially she wanted to be an actress but quickly found her personality was better suited for TV hosting.

After doing the red carpet circuit in LA she landed a gig in 2009 hosting the web series DIGITS in New York City. The following spring she went to Austin, TX to interview up and coming singer/songwriters at South by Southwest. She then spent that summer in LA hosting for Alan Mruvka's fashion & beauty website thelooktv.com, where she spotted celebrity trends.

In 2011 she landed a dream job with mobile channel True Country. Lesley delivered the latest in country music news through both green screen work and live backstage interviews, with artists such as Darius Rucker, Vince Gill, Zac Brown, Emmylou Harris, and Thomson Square. In early 2012 Lesley fulfilled another lifelong dream with entertainment news site, Velvetv, hosting the pre-show red carpet and celebrity arrivals at the 84th Annual Academy Awards.

After spending 7 years in Los Angeles she made a leap of faith and moved to Nashville, TN in the Fall of 2012. In just one year there she's signed with several agencies; auditioned for hit TV shows such as ABC's Nashville, Lifetime Network's Army Wives, and the CW's Vampire Diaries; hosted a fashion segment for Playtex and Forever 21; and was the head of Extras Casting for the feature film, Anyone's Ghost starring Tim Meadows.

After coaching Lacey Owen (country star Jake Owen's wife) for an upcoming project it clicked that she had a lot of wisdom to impart on those going down the same path as her. Lesley was fortunate to have several mentors in this business who made her the host she is today. Whether in the trenches or behind the scenes Lesley is taking Nashville by storm.

To find out more about Lesley Surdi, visit her website at www.lesleysurdi.com

< Monday, Date TBA from 6:30 to 9:30

Class Fee: $90

To sign up for the class please email: Alan@ActorsSchoolUSA.com


<<->><<->><<->><<->><<->><<->><<->><<->>


CAREER BUILDING CLASS FOR ACTORS
Sunday, TBA from 3:00 - 5:30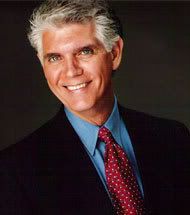 Alan Dysert will teach this informative and essential class for all actors. Your acting career is half craft and half business. If you don't have both sides covered, your chances of succeeding are greatly decreased.

TOPICS TO BE COVERED:

Marketing yourself in Nashville · Marketing yourself in Atlanta, Memphis, Wilmington, Orlando, Los Angeles, New York & Chicago · Your front door image/evaluation · Contracts · Actors Unions · Residuals and Profit Participation · Network Contracts · Agents and Managers · Investors for your career · Tax considerations

SPECIAL HALF OFF PRICE ONLY $25! (Regularly $50)

To make a reservation please call Alan Dysert at: (615) 500-7661 or send an email to: Alan@ActorsSchoolUSA.com

www.ActorsSchoolUSA.com


<<->><<->><<->><<->><<->><<->><<->><<->>


HOW TO WRITE A MOVIE THAT STARS YOU with BOB GIORDANO
Starts TBA – 7:00 to 9:00 pm - 3 Wednesday Evenings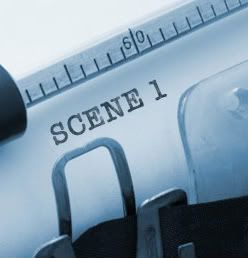 Ben Affleck and Matt Damon did it with "Good Will Hunting". Lena Dunham did it with "Tiny Furniture". Brit Marling did it with "Another Earth". Quentin Tarrantino did it with "Reservoir Dogs". All these actors wrote scripts for themselves that won festivals, acclaim and awards! You can learn how to do it, too, in this four week course. Topics will include developing and writing a script that is right for you, along with an overview of how to get it made. Tired of trying to convince others that you're right for a part? Create a part that is perfect for you!

TOPICS COVERED
* Designing the right script
* Structure that works
* Breaking the rules to get attention
* Writing, producing, and what to do with your film

ABOUT BOB GIORDANO
Bob has served as President of the 600-member Tennessee Screenwriters Association. He has won several prestigious screenwriting contests and is developing several project with LA producers and writers. Bob has written local and national television ads and has taught screenwriting at Watkins College.

Total cost for the three-session course: $180

To sign up for the class please email: alan@actorsschoolusa.com


<<->><<->><<->><<->><<->><<->><<->><<->>


Subscribe to The Actor's School Calendar on Your Smart Devices!

Just Follow These Steps:

1. Click on settings.

2. Choose Mail, Contacts, Calendars.

3. Click "Add Account".

4. A list of choices comes up. Choose "Other".

5. Under "Calendars" at the bottom, choose "Add Subscribed Calendar" and paste the following URL in that field.

https://www.google.com/calendar/ical/actorsschoolusa%40gmail.com/public/basic.ics

6. Save


Access The Actor's School Calendar Anytime in any Web Browser, CLICK HERE